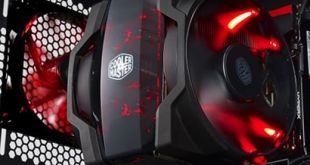 Cooler Master have earned a strong reputation in the CPU cooling sector, and not just because of the Hyper 212 EVO. Today we are looking at a monster, double-140mm fan behemoth – the MasterAir Maker 8. It uses 3DVC (3D Vapour Chamber) technology and utilises a whopping 8 heatpipes. Is this the pinnacle of high-end air cooling?
The Cooler Master MasterAir Maker 8 is a huge air cooler, and it has a price-tag to match at £99.95 here in the UK. It will be interesting to see how it stacks up against the competition at this price.
Read on for our full review where we look at the features, installation process and performance before giving our final verdict.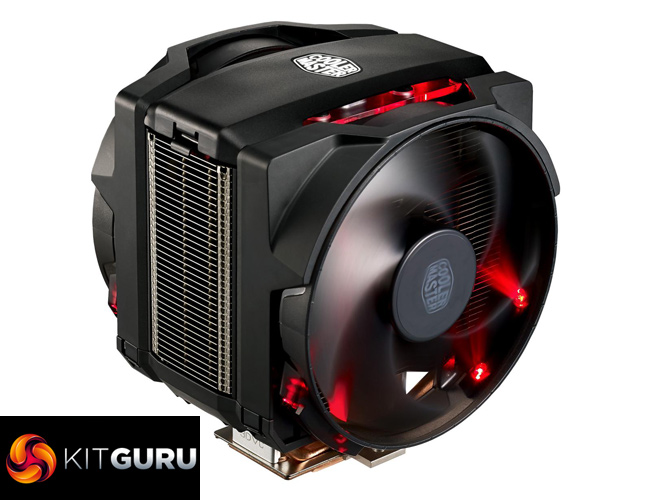 Specification
Dimensions (LxWxH): 135 x 145 x 172 mm
Heat Sink Dimensions (LxWxH): 78 x 144.5 x 160.5 mm
Heat Sink Material: 3D Vapour Chamber Base / 8 Heat Pipes / Aluminium Fins
Heat Sink Weight: 758g
Heat Pipe Dimensions: 6 mm
Fan Dimensions: 140 x 25 mm x 2pcs
Fan Speed: 600 – 1,800 RPM ± 10%
Fan Air Flow: 19.8 – 66 CFM ± 10%
Fan Air Pressure: 0.24 – 2.2 mmH2
Fan Life Expectancy: 160,000 hrs
Noise Level: 8~24 dBA
Bearing Type: Loop Dynamic Bearing
Connector: 4-Pin
Rated Voltage: 12 VDC
Rated Current: 0.15 A
Power Consumption: 1.8 W
Fan Weight: 130 g
Weight: 1350 g
CPU Socket: Intel® LGA 2011-v3 / 2011 / 1366 / 1156 / 1155 / 1151 / 1150 / 775 / AMD FM2+ / FM2 / FM1 / AM3+ / AM3 / AM2+ (AM4 supported with additional bracket)


Be sure to check out our sponsors store EKWB here