Cooler Master have done a near-perfect job with the MasterAir Maker 8.
Things start very well as the cooler is beautifully packaged, and every single screw is labelled – this attention to detail is very impressive and oozes class.
We also think the cooler looks great, and we love the ability to switch out the Maker 8's top cover – you can even 3D print your own cover if the two included cover plates are not to your liking.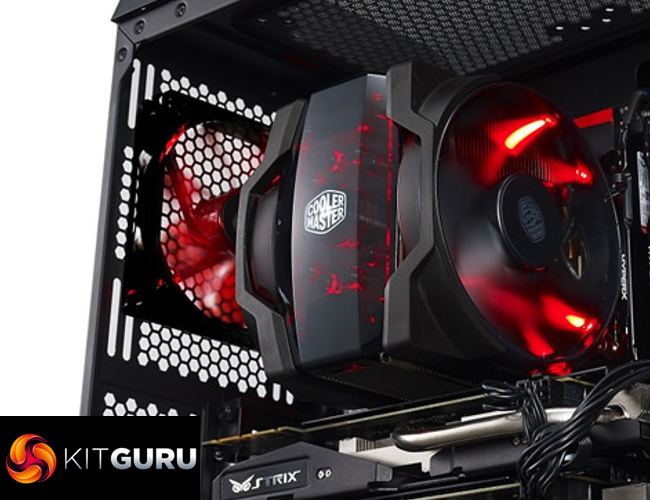 The installation process is also very simple and secure, and despite the cooler's size, I had no issues mounting it. The whole process only takes a few minutes, too.
Raw thermal performance is the only slight let-down when it comes to the Maker 8, as we saw the Cryorig R1 Ultimate deliver 3-5 degrees better performance with our CPU at stock and overclocked speeds. The R1 Ultimate is also £25 cheaper. That being said, the thermals are still very acceptable – the margins of difference are just very fine when it comes to high-end cooling products.
What redeems the slightly lacking thermal performance, though, is the Maker 8's ability to stay supremely quiet, even during high-load situations. Compared to the R1 Ultimate, for example, it is much quieter. If you value silence over having the absolute-best temperatures, then the Maker 8 is for you.
All-in-all, we are happy to recommend the Cooler Master MasterAir Maker 8. While it may not deliver the absolute best raw performance, it still performs well and there is more to a CPU cooler than just delivering the lowest possible temperatures. In every other area, Cooler Master have absolutely nailed it.

You can buy the Maker 8 for £99.95 inc. VAT from Overclockers UK HERE.
Discuss on our Facebook page ,over HERE.
Pros
Looks great.
You can customise the top cover, and even 3D print your own.
Packaging is beautiful, every component is labelled.
Innovative fan brackets are easy to use.
Installation is very simple.
Very quiet.
Cons
It is out-performed by the cheaper Cryorig R1 Ultimate.
£99.95 is pricey for an air cooler.
KitGuru says: While it may not deliver chart-topping thermal performance, it still performs fine and is dead silent. Add that to the easy installation process, good-looks and customisation options, and we say that the Maker 8 is definitely worth buying.