PCMark 8's Consistency test provides a huge amount of performance data, so here we've looked a little closer at how the 860EVO performs in each of the benchmarks test suites.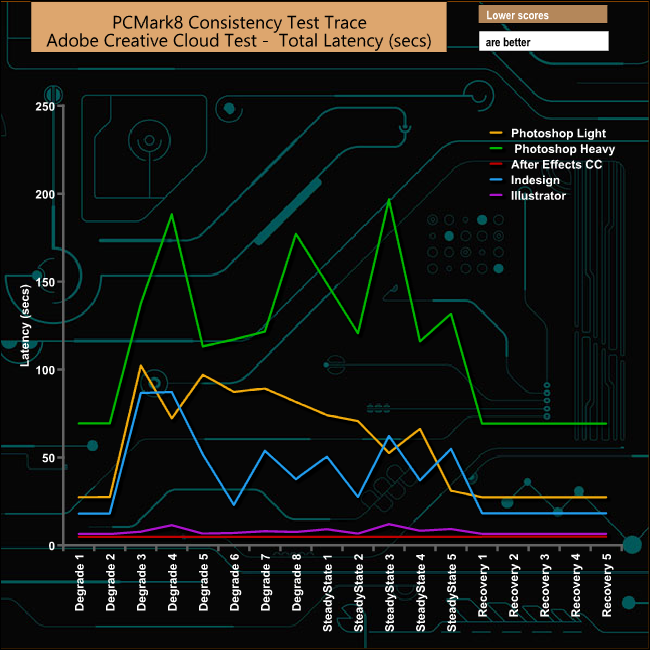 During the test runs of the Photoshop Light, Photshop Heavy and Indesign traces, the drives performance takes a real hit. However throughout the recovery phases, the performance returns to around the level it was before the tests started.
Microsoft Office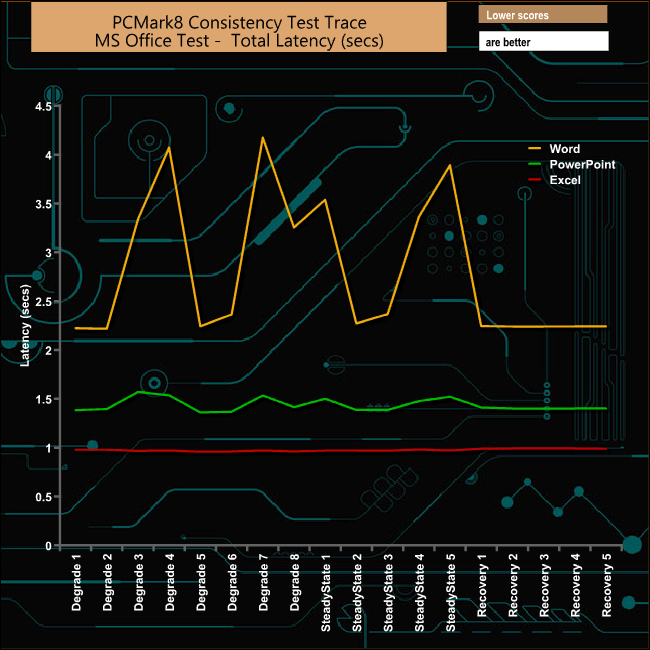 Of all the office tests, it's the Microsoft Word trace that suffers the biggest drop by far in the degradation and steady state phases of the test, dropping as low at 233MB/s at one point. But as before the performance recovers very well indeed to reach 348MB/s at the end of the recovery stage of the test.
Casual Gaming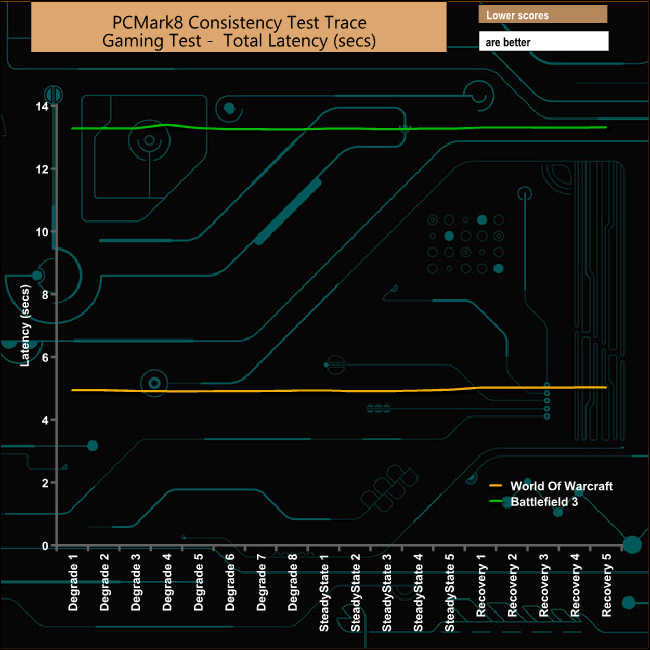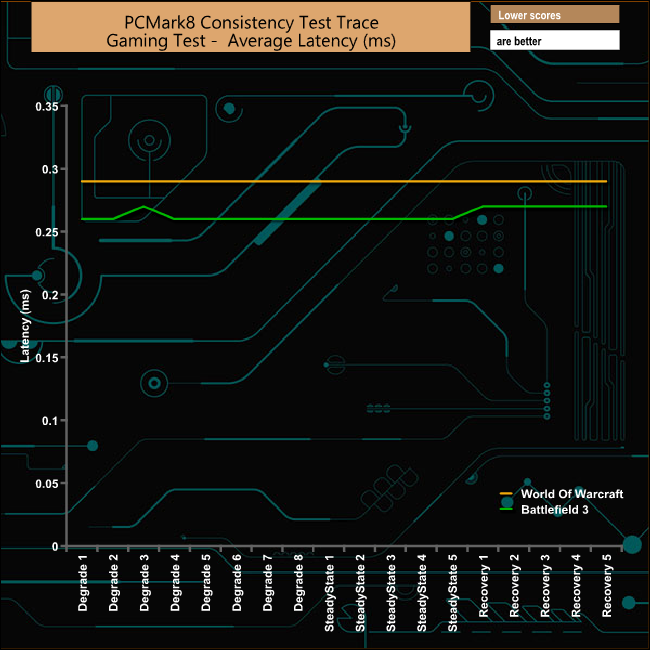 The drive handles the two gaming traces very well throughout the whole test with hardly any real performance loss.