The SSD860 EVO supports Samsung's RAPID technology. RAPID stands for Real-time Accelerated Processing of I/O Data and works by using a portion of the system's memory as a fast cache for the drive. It's accessed via the Magician management tool.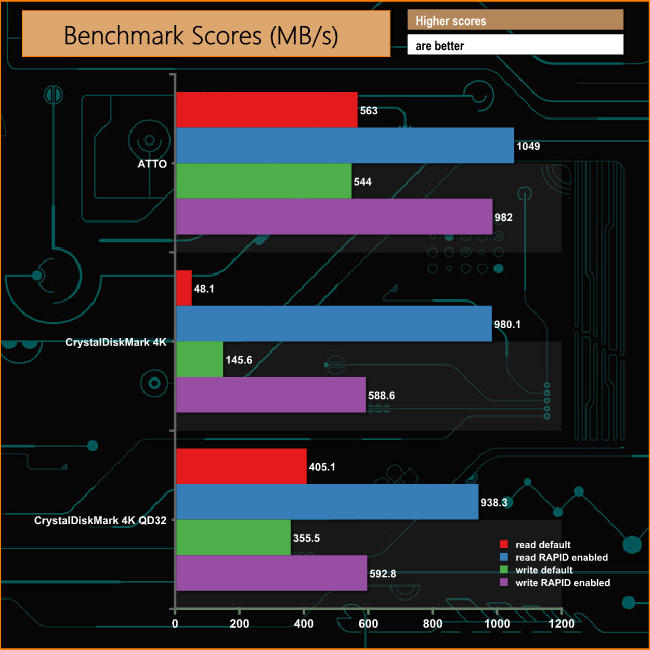 With RAPID mode turned on the Sequential read score in ATTO rockets up from the 563MB/s up to a 1049MB/s. The rise in the write score isn't quite so dramatic, rising from 544MB/s to 982MB/s.
RAPID has a much more profound effect on read performance than writes as can be seen in the CrystalDiskMark results at both shallow and deep queue depths. Although the write performance gets a healthy boost, it's nowhere near the levels of the read improvement.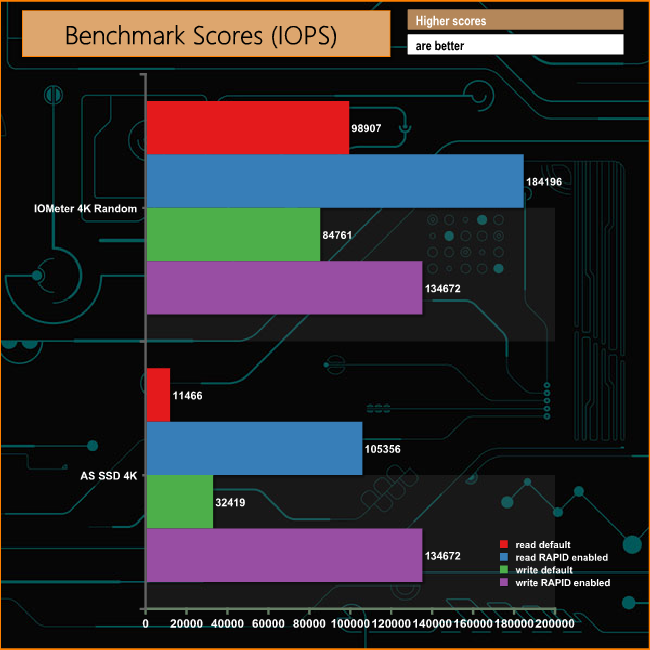 Both the IOMeter and the AS SSD 4K tests show massive improvements with RAPID enabled but interesting in the AS SSD benchmark it's the write performance that gets the biggest boost.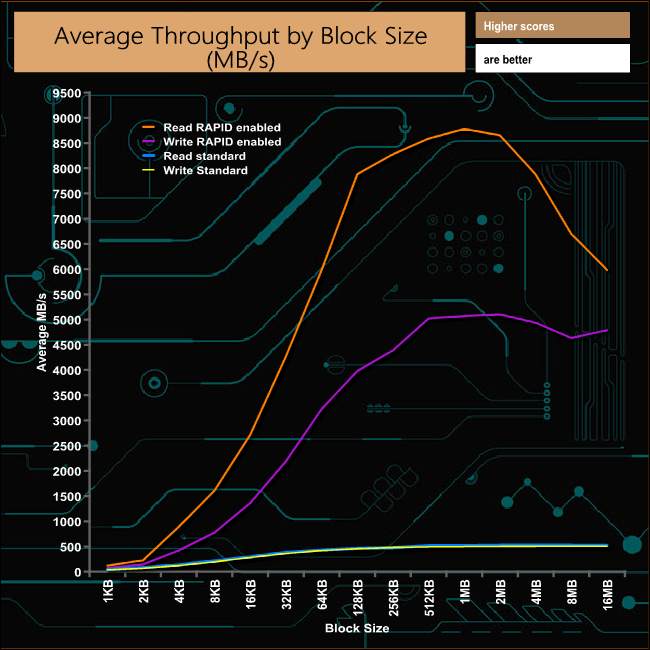 Samsung says RAPID mode is used primarily to accelerate read performance but in the throughput test it showed it can have a dramatic effect on write performance as well.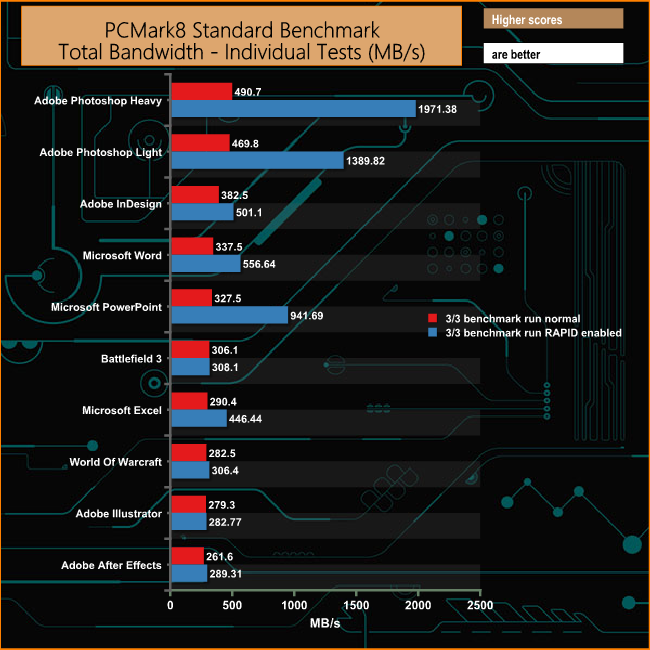 In the PCMark 8 Storage test the effects of enabling the RAPID technology vary considerably. When testing the Adobe Photoshop Heavy, Photoshop Light and the Microsoft PowerPoint traces RAPID makes a huge difference and there's a healthy rise in the Abobe Indesign, Microsoft Word and Excel performance figures as well. The rest of the test suites show not much improvement at all.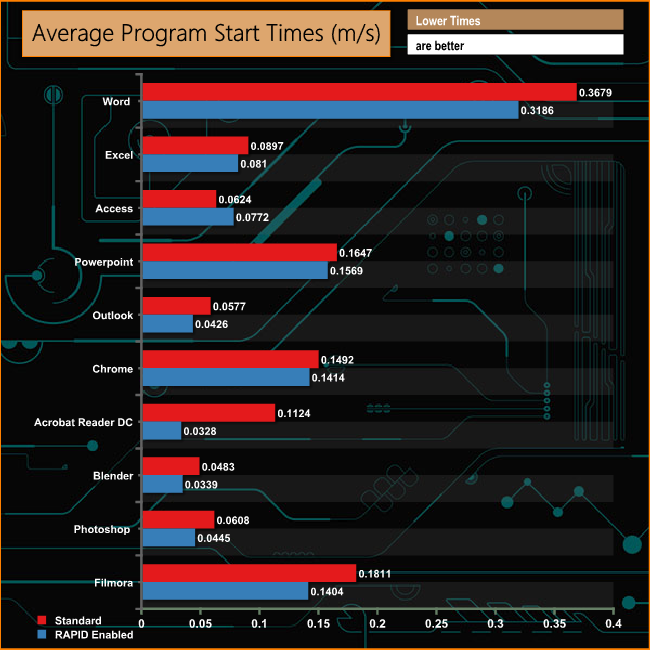 So the RAPID technology gives a really nice healthy boost to benchmark scores so it must improve things in real life … right?
Well for starters, the RAPID mode cache uses software that loads after the OS – so it has no effect on boot up times. As for program loading times, yes it makes a difference, saving some time (with the exception of Microsoft Access, where the time was slower with RAPID enabled) but we are talking milliseconds, so it is actually not noticeable at all.