Crystalmark is a useful benchmark to measure theoretical performance levels of hard drives and SSD's. We are using V3.0.4.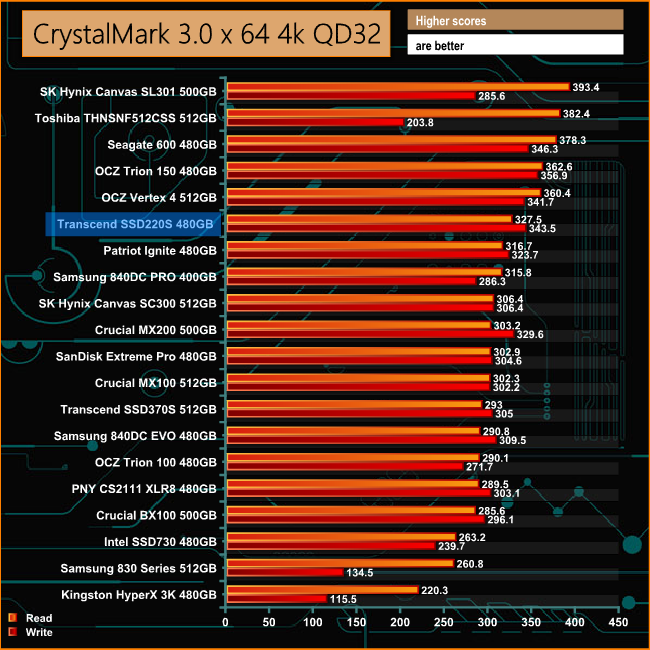 While the 480GB SSD220S performs well at deeper queue depths its 4K write performance at shallow queue depths is also very good, especially for a drive aimed at the entry-level end of the market.
The Silicon Motion controller is unconcerned about what type of data it's working with as can be seen by the closeness of the results between the two sets of benchmark results.