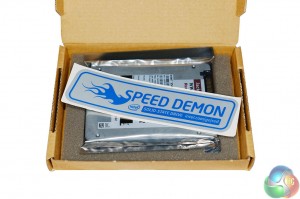 No retail packaging with our sample, just a simple brown box with a 'speed demon' sticker, and the drive enclosed in an anti static wrap.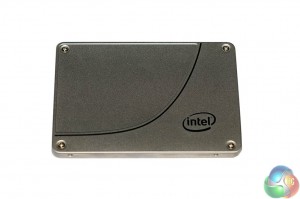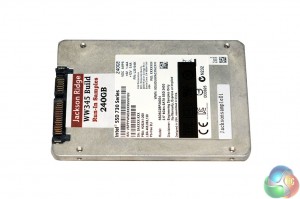 The Intel 730 240GB Solid State Drive ships in an attractive little enclosure – with details listed on the underside. The full retail model of this drive is covered with a 'skull sticker' shown on the first page of our review today.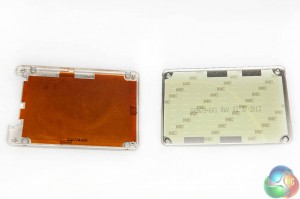 Four screws hold the two sections of the chassis in place. There are thermal/protective pads on both sides.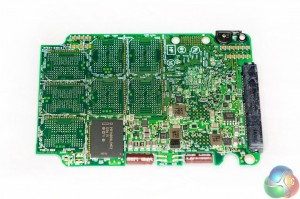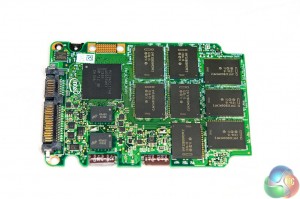 The pictures above show two 105c rated 47 μF rated capacitors (along the bottom of the images), which are utilised for power loss protection. Above this are two 512MB DDR3 1600 DRAM chips. The rear of the PCB has eight NAND packages and the Intel PC29AS21CA0 controller, which as previously discussed, runs at 600mhz. The other side of the PCB would be populated if this was the 480GB model.