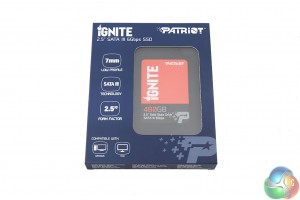 The Patriot Ignite 480GB arrives in a simple pack with the drive fully on show. Considering the 'fiery' names I had half expected to see some fire related artwork on the box, so I was a little disappointed.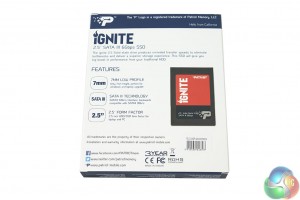 The rear covers the basic information – basically highlighting you are getting a 7mm thick, SATA III 2.5 inch drive.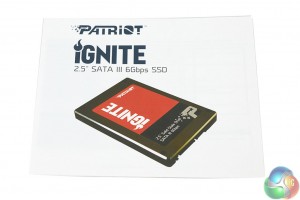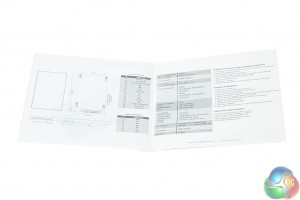 They include a little leaflet with information on the drive.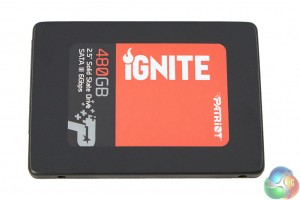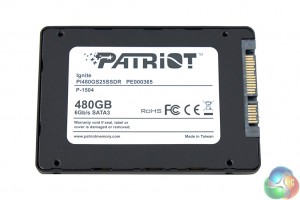 The Patriot Ignite is based around an aluminum casing and the product name is easy enough to see, along with the capacity. This drive is 7mm thick which means it is fully compatible with super thin Ultrabooks. It is a screwless case design and quite easy to prise open. Using a flat, thin screwdriver head to get inside only takes a few moments. Just be aware this will invalidate the warranty.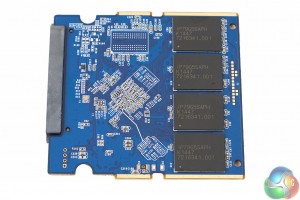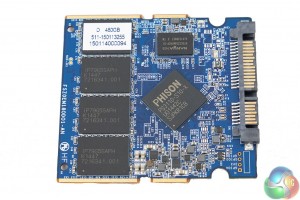 On the front of the PCB is the Phison S10 controller chip. Additionally there is a DRAM chip and four NAND packages. The Phison PS3110-S10 is a 32 bit quad core eight channel SATA III controller. Patriot have adopted 16nm Micron asynchronous MLC NAND. There are eight MLC NAND chips installed, at 64Gb each. After formatting in Windows there is 447GB available.
The DDR3 DRAM cache is a 512MB chip by NANYA, running at 1333mhz.