Nvidia Corp. and Samsung Electronics have quietly signed an agreement under which the latter will produce computer chips for the former. At present, it is unknown whether Samsung will manufacture graphics processors or application processors for the chip designer, but it is obvious that Taiwan Semiconductor Manufacturing Co. is no longer exclusive production partner of Nvidia.
"We utilize industry-leading suppliers, such as Taiwan Semiconductor Manufacturing Company Limited and Samsung Electronics Co. Ltd, to produce our semiconductor wafers," a statement in the company's latest 10K filing reads. Previously, similar filings only said that Nvidia uses manufacturing capacities of TSMC.
Rumours that Samsung will produce chips for Nvidia have been floating around for a number of months, but Nvidia Corp. has been downplaying them.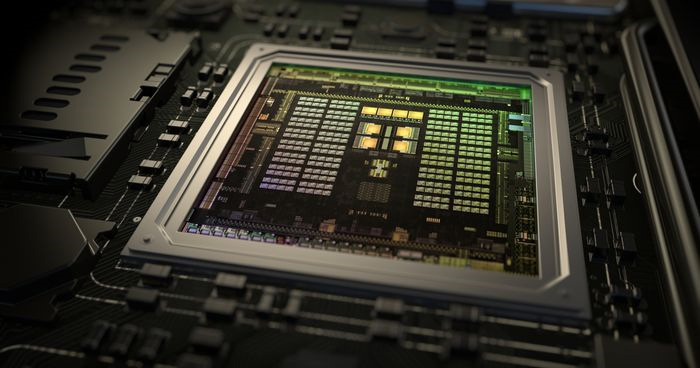 Right now Nvidia's lineup of products includes graphics processing units (GPUs) produced using TSMC's 28nm fabrication process, mobile application processors made using low-power 28nm manufacturing technology as well as system-on-chips for automotive applications manufactured at TSMC's 20nm node. Going forward Nvidia plans to make GPUs (that belong to the "Pascal" generation) and future SoCs using TSMC's 16nm FinFET and 16nm FinFET+ process technologies, according to publicly available roadmaps.
It is unknown which processors will Samsung produce for Nvidia. Fabrication technologies at different foundries are dissimilar; hence, Samsung cannot start production of the same chips as TSMC immediately. Nvidia will have to redesign its products for Samsung's manufacturing technologies using different libraries of elements and design tools.
Many fabless chip developers nowadays are concerned about yields of processors that will be made using 14nm FinFET and 16nm FinFET manufacturing technologies at Samsung/GlobalFoundries and TSMC, respectively. In addition, they are concerned about availability of manufacturing capacities at leading foundries. Therefore, fabless designers plan to diversify FinFET chip suppliers, something that is expected to bring a lot of benefits to Samsung and GlobalFoundries.
Since TSMC will be late with volume production of chips using 16nm FinFET process technologies, for many makers it makes a great sense to contract Samsung, who is already making semiconductors using 14nm FinFET manufacturing technology.
One analyst believes that Nvidia plans to use its contract with Samsung's not only to get access to leading-edge fabrication processes and to ensure high-volume supply of chips, but also in order to cut-down its costs.
"We believe that Nvidia has a second source for foundry wafers in Samsung, outside of TSMC," said Doug Freedman, an analyst with RBC Capital Markets, in a note to clients, reports SemiconductorEngineering. "While it may be a small part of the wafer supply today, it should create a tailwind for [gross margin percentage] going forward as we believe that non-TSMC wafers can be purchased at as much as 10% below present cost levels."
No matter what Nvidia's goals with Samsung's foundry are, the partnership between the two companies represents a major win for Samsung's contract manufacturing business unit. There are also rumours that Qualcomm might start using Samsung's chip production services this year. This is also a wake-up call for TSMC as its major customers are now looking at other foundries.
Discuss on our Facebook page, HERE.
KitGuru Says: It is rather ironic that as Nvidia and Samsung collaborate for chip manufacturing, the two companies are fighting in courts and accuse each other of patent infringements.