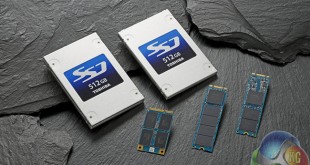 Today we look at the latest Solid State Drive product Toshiba – the HG6. The HG6 drives integrate NAND chips which are fabricated on the second generation 19nm process and they are available in capacities ranging from 60GB to 512GB. Shipping is due to start very soon and they sampled us with the 256GB model.

Toshiba are aiming these new drives at a wide audience including enthusiast desktop/notebooks, workstations and for read intensive enterprise applications and server boot drives. Regular readers of KitGuru will already be aware that OCZ were recently acquired by Toshiba and the latest Vertex 460 240GB drive uses 19nm Toshiba Toggle Mode MLC NAND.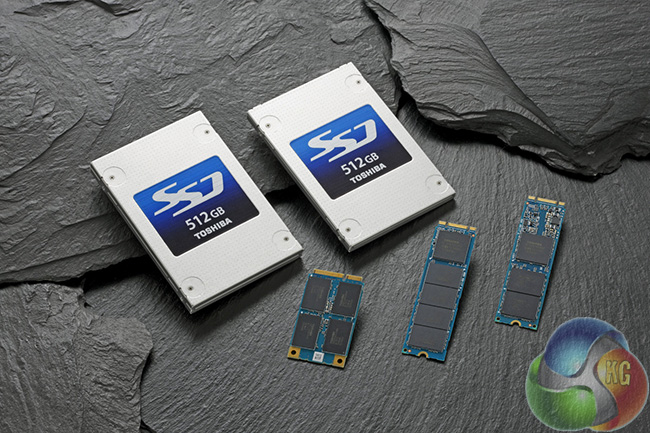 The HG6 drives are using Toshiba's Advanced 19nm (A19nm) toggle 2.0 MLC (Multi Level Cell) NAND, which they claim delivers major advances in performance and also power efficiency over previous designs.
Toshiba rate the maximum transfer rate of these drives at 534 MB/s and 483 MB/s for sequential read and write speeds, respectively. They will be offering the drives in various form factors, including mSATA, M.2 and standard 2.5 inch. The 2.5 inch unit we have for review today is 7mm deep, ensuring it will fit perfectly inside the latest ultraportable laptops.

Toshiba claim that the drives have a reliability rating (MTTF) of up to 1,500,000 hours. HG6 SSD's incorporate Toshiba's Quadruple Swing By Code to improve error correction and subsequently reliability.