The virtual reality revolution isn't going quite as smoothly as Oculus VR predicted, as its parent company, Facebook, is set to close 200+ of the VR firm's demo stations around the U.S.. This comes amid reports that some of the demo stations would often sit for days at a time completely unused.
As Oculus spokesperson did confirm Business Insider's report, but called the move a "seasonal change," rather than a failing of the booths to engage the public. Oculus said that moving forward, it would target larger outlets and markets only, but that customers at Best Buy would still find hundreds of outlets around the U.S. and Canada where they can try out a Rift headset with Touch controllers.
"We still believe the best way to learn about VR is through a live demo," said Oculus' Andrea Schubert. "We're going to find opportunities to do regular events and pop ups in retail locations and local communities throughout the year."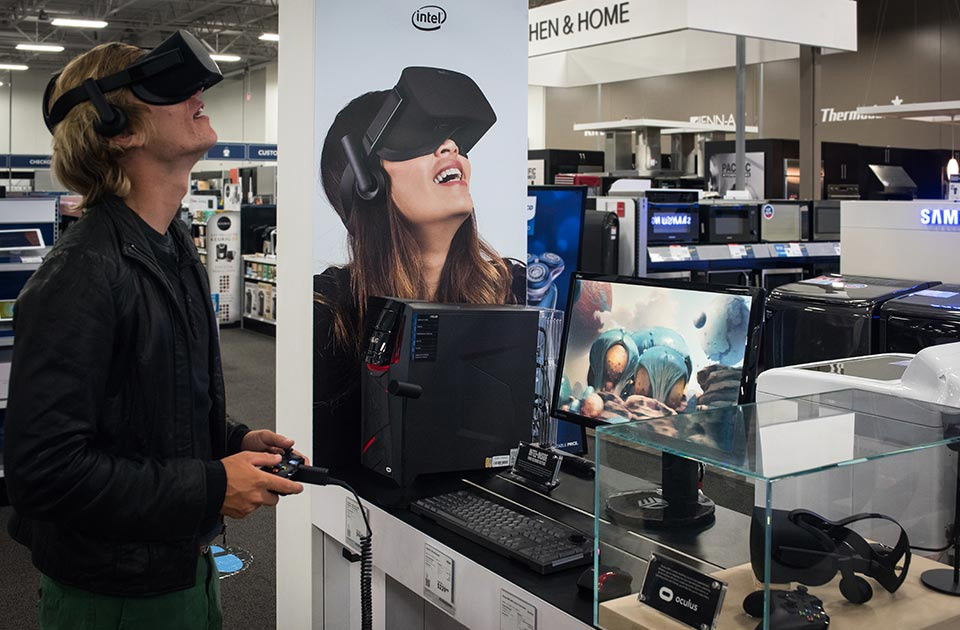 Source: Best Buy
Before this contraction, Oculus had demo stations built into 500+ Best Buy stores around the country, with many more locations selling the hardware. While they will all continue to do the latter, the number of the former will be quite drastically reduced.
Workers at the booths may be let go as part of the move, prompting some to release anonymous statements that suggest it wasn't always consumer disinterest which proved problematic. One was quoted as saying that Oculus software bugs often made it impossible to demo the headset effectively.
Facebook certainly isn't pulling back from virtual reality development though. It continues to spend millions on content and hardware advances and there is even said to be talks of it launching bespoke Oculus storefronts to demo and sell the hardware.
Discuss on our Facebook page, HERE.
KitGuru Says: This is a blow to the VR roll out and suggests it's going far slower than expected. It could be that the hardware still isn't quite ready for mass appeal, but anyone who has tried a Rift or Vive knows that we're on the cusp of something amazing with this kind of experience.