Altering reality is perhaps the biggest theme of the Consumer Electronics Show this year, but it's not all about HTC and Oculus, as DAQRI has come up with an AR device of its own, powered by an Intel processor, RealSense 3D camera, and the ability to overlays schematics and blueprints on the user's field of view.
The idea with the system is, unlike Hololens and Google Glass, not to social network with friends and family or watch TV, but to improve the experience of industrial workers. Those that are finding their way through complicated underground areas could pull up overhead or 3D schematics of their environment, and workers can see exploded diagrams of complicated hardware they're working on.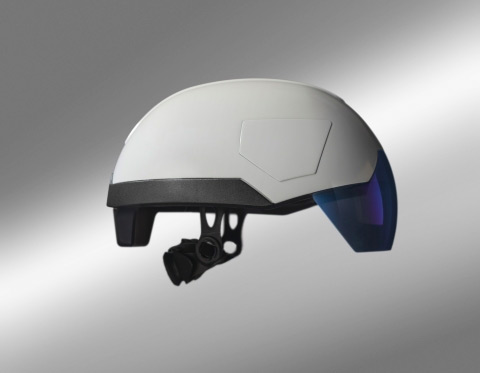 The RealSense camera works in tune with a 360 degree sensor suite to build up a visual understanding of the environment the user is in. Onboard processing from a Core m7 processor handles everything else, which may make the Daqri the most powerful augmented reality headset in the world.
While there are probably other developers who would disagree, targeting the business sector is an interesting move. That's a part of the market that wouldn't be turned off by high price tags, like the $3,000 quoted for Microsoft's Hololens. While no pricing information has yet been announced, though the Daqri is expected to go on sale in the first quarter of 2016.
Discuss on our Facebook page, HERE.
KitGuru Says: Although this isn't something that would benefit the life of a writer, I can definitely see myself working in an augmented or virtual office in the future. Maybe I could have real coworkers then. My dog doesn't count.