Update: Overclockers UK has announced that due to the success of its partnership with GAME stores in Basingstoke and Manchester, it will be rolling out its high-end gaming PCs and components to eight more locations around the country.
Already prospective buyers can pop into Stockton's Teeside Shopping Park to see what the GAME/OCUK team up has to offer, as well as Newcastle's Metro Centre, but today will see the Glasgow Grovenor Shopping Centre get its own OCUK stand. Over the next few days, Cardiff and Gloucester will also join in and Saturday the 9th will see Porstmouth and Bournemouth stores come on board as well.
Original Story: Overclockers UK and GAME have formed a new partnership to bring PC gaming hardware to stores across the UK. This new deal will see OCUK's own pre-built systems on display in GAME stores, along with other bits of PC hardware for those looking to build a new PC, make an upgrade or grab a new peripheral or two. You'll be able to use your in-store GAME credit to buy new hardware and trade in old products to put money towards another purchase, just as you would with physical games and consoles.
Over the next few weeks, the partnership will increase further, so that GAME customers can use their GAME Wallet funds to shop on the OCUK website and in early 2016, GAME's catalogue of digital games will also be made available on the Overclockers UK website.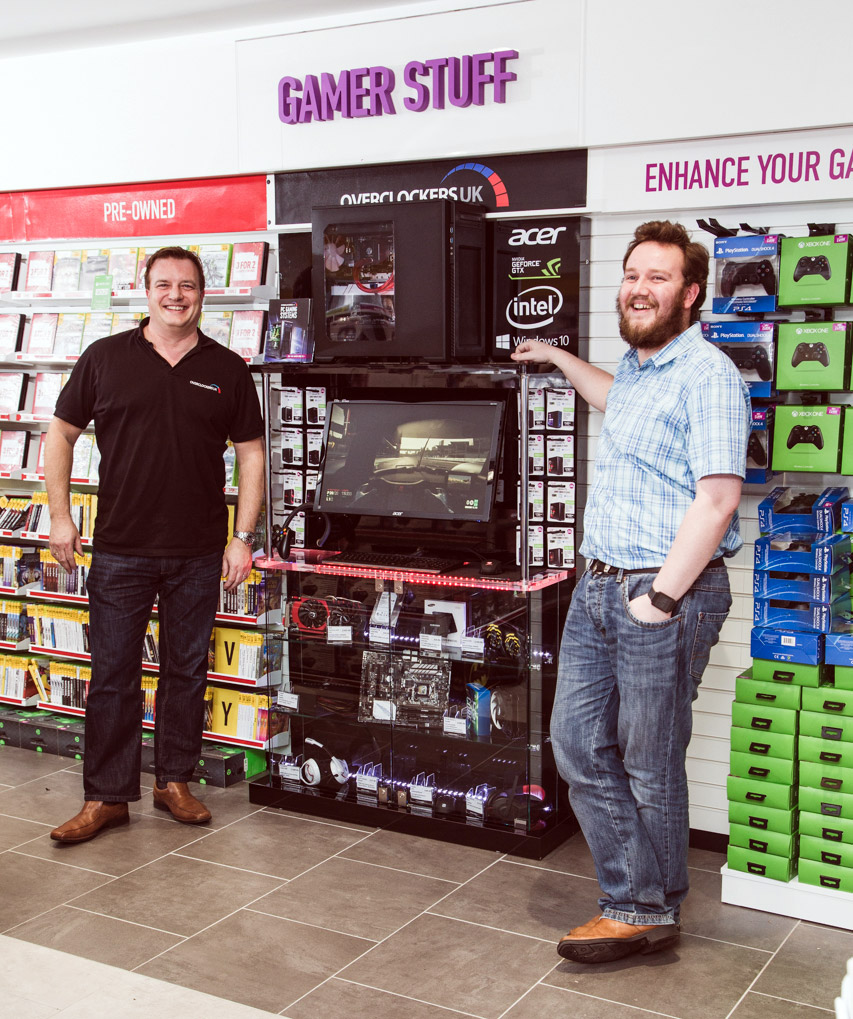 Overclockers UK's Executive Director, Steve Ling, hopes that this will bring PC gaming to a wider audience: "The combination of Overclockers UK's expertise and the retail estate of GAME is the ultimate way to introduce and demonstrate gaming hardware to a wider audience. By working with GAME we can give customers somewhere to experience PC gaming on the high street outside of our Newcastle-Under-Lyme store".
Here is the full list of stores you will find Overclockers UK products appear in:
Basingstoke.
Bournemouth Castle Point.
Cardiff.
Chester.
Glasgow- Braehead.
Gloucester.
Metro Centre- Gateshead.
Portsmouth.
Teeside Park.
Manchester- Trafford Centre.
Discuss on our Facebook page, HERE.
KitGuru Says: We don't tend to see many mainstream stores stocking PC hardware here in the UK, so this will be a nice change of pace. I'm sure many will also appreciate the ability to use reward points or trade in old games/consoles for discount towards PC gear. What do you guys think of this?