It's been more than three and a half years in the making, but the Oculus Rift CV1 virtual reality headsets are now heading out to consumers around the world, with deliveries expected to begin any day now. To make the arrival of the very first one that little bit more special though, Oculus VR founder, Palmer Luckey hand delivered it. To Alaska; with his trademark shorts and sandals on too.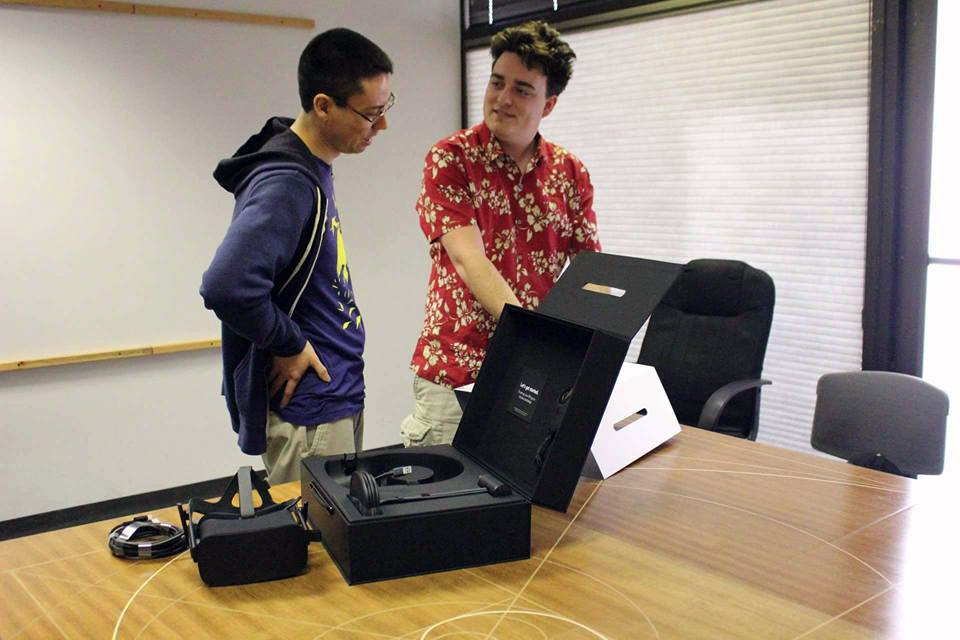 This wasn't just the person with the quickest, personal, delivery option though, but the very first pre-orderer out of the many thousands that quickly logged on to their Oculus accounts in January this year, when pre-orders finally went live. Ross Martin was faster than anyone, so Palmer rewarded him with not only the first Rift and hand delivery, but a signed box with signatures from all of the executives at Oculus.
Personally delivering the first Rift to Alaska!

Posted by Palmer Freeman Luckey on Saturday, March 26, 2016
Posted by Palmer Freeman Luckey on Saturday, March 26, 2016
The video posted online to celebrate it is exciting too, though as you might expect, a little awkward. Luckey is very amped up and Martin is somewhat overwhelmed to have the billionaire founder of one of his favourite companies standing in-front of him all of a sudden. There's also a little bit of difficulty with the opening of the box itself, but that doesn't last long.
Soon enough Martin is getting a personal demonstration of setting up the Rift CV1, with the creator of the original DK1. That's quite some nerd points he's racked up there.
KitGuru Says: Rifts will be arriving all over the U.S. today as part of the first batch. Mine isn't even processing yet, but it won't be long until we can bring you guys some exciting content about the long-awaited VR system.