With PlayStation VR now out in the wild, interest in the new technology has risen once again. However, with the headset sitting at £350, a lot of people are going to want to try before they buy. Doing that may not be cheap, though, as UK retailer, GAME, has decided to start charging customers just looking to try the PSVR, setting a rather worrying precedent for the future.
Right now in several GAME outlets across the country, PlayStation VR "pods" are being set up so that customers can book a demo experience. However, the pricing is pretty hefty, with the retailer charging £5 for ten minutes, or £15 for half an hour of play. With the PlayStation VR already sitting at £350, putting a short demo of the device behind another paywall isn't exactly encouraging.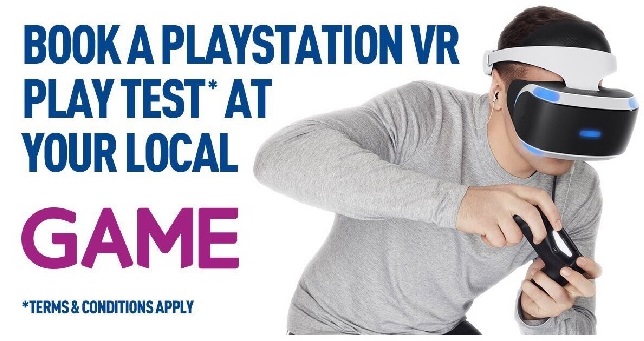 KitGuru got in touch with a GAME representative to find out what was going on. We were told that "the cost to use the in-store PS4 pod is entirely refundable for customers that go on to buy either the headset or a PS4 console". However, if you aren't looking to lay down £350 there and then, you will need to pay the demo cost.
Why does GAME need to charge for demos at all? Well, the statement we received goes on to say: "The payment allows us to ensure that we have dedicated staff manning the PlayStation VR pods who have been fully trained to adhere to best practice demo guidelines".
I asked whether or not GAME had any immediate plans to adjust the pricing model on these timed demos following the negative reception but unfortunately at this time, I could not get a concrete answer.
KitGuru Says: To be fair, what GAME is doing here isn't too different to what you would find at an arcade. However, I think the pricing model GAME has chosen to run with has made this situation much worse. What do you guys think of GAME's latest money making scheme? Should they be charging customers to try VR before they buy? Personally, I feel a system like this is the wrong approach as it could do more to hinder casual interest in VR, rather than promote it.