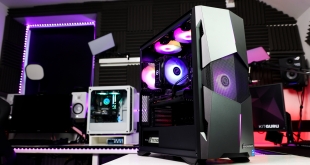 We're checking out a prebuilt system by PCSpecialist, the Fusion Spark, priced at just £999. Its key specs include an Intel Core i5-11400F, 512GB NVMe SSD, 750W PSU and an RX 5500 XT 4GB. This review is slightly different to most, as we all know getting hold of the latest graphics cards is almost impossible, or they're very expensive, and as such PCSpecialist have created the Fusion Spark system, designed to offer an easy upgrade path in the future.
This means is it comes with an OK graphics card for now, but it's intended to be swapped out when the user can get a hold of one of the latest cards, giving you something that works today and that can get even better once the GPU market is slightly more sensible. We'll be putting the stock system through its paces and then swapping out the RX 5500 XT for an RX 6700 XT just to see how well the system performs when upgraded as intended.
Specifications:
ASUS TUF Gaming B560-PLUS WiFi motherboard
Intel Core i5-11400F six core processor
4GB AMD Radeon RX 5500 XT GPU
16GB Corsair Vengeance DDR4 3200MHz, 2x 8GB sticks
512GB PCS-branded PCIe M.2 SSD
1TB Seagate Barracuda 7200RPM HDD
Corsair 750W TXm semi-modular 80 Plus Gold PSU
PCS FrostFlow 100 RGB V3 CPU cooler
3 PCS ARGB LED fans + controller kit
Windows 10 Home 64 Bit
PCS Prism X RGB mid tower case
For just £999 the specs of this system are looking very good for gaming, but of course this is all relative to the price point. Remember the RX 5500 XT GPU is really just there as a placeholder until you can source or afford to upgrade it.
The PCS Prism X mid tower is certainly decent, the front panel might not be to everyone's taste but I quite like the large opening with a grill that shows one of the 3 intake fans, the only negative really is there's no dust filter on the front but there is underneath the system and on top.
Inside there's a fair amount of room to access the top of the motherboard and also plenty of room to route new cables if you wanted to install more SATA drives. There's also a cut out from the shroud at the bottom to see our Corsair PSU, which is orientated the right way to see the graphic, rather than it being upside down.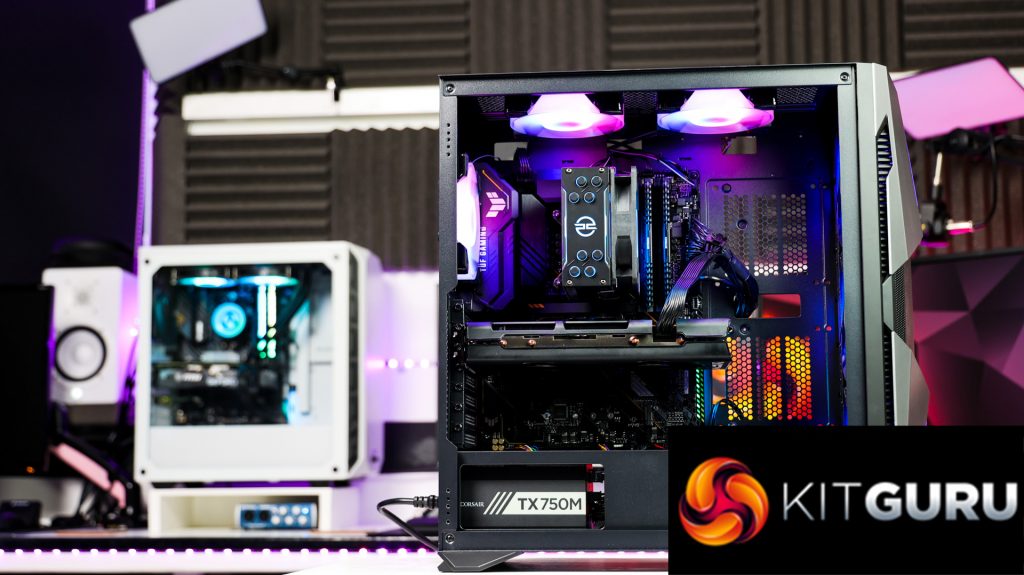 Everything inside the system has a black theme, luckily no ketchup and mustard cables either from our semi-modular PSU, and our CPU cooler's heatsink is a nice matte black keeping in theme with the build. The only splash of colour, when the system if off at least, is from the ASUS TUF motherboard as it has the classic TUF yellow accents, but personally I quite like it. We do have RGB galore with the PCS fans installed, we have 3 RGB intake fans, 2 more exhausting at the top and one exhausting on the back and yet another on our CPU cooler, totalling 7 RGB fans in total!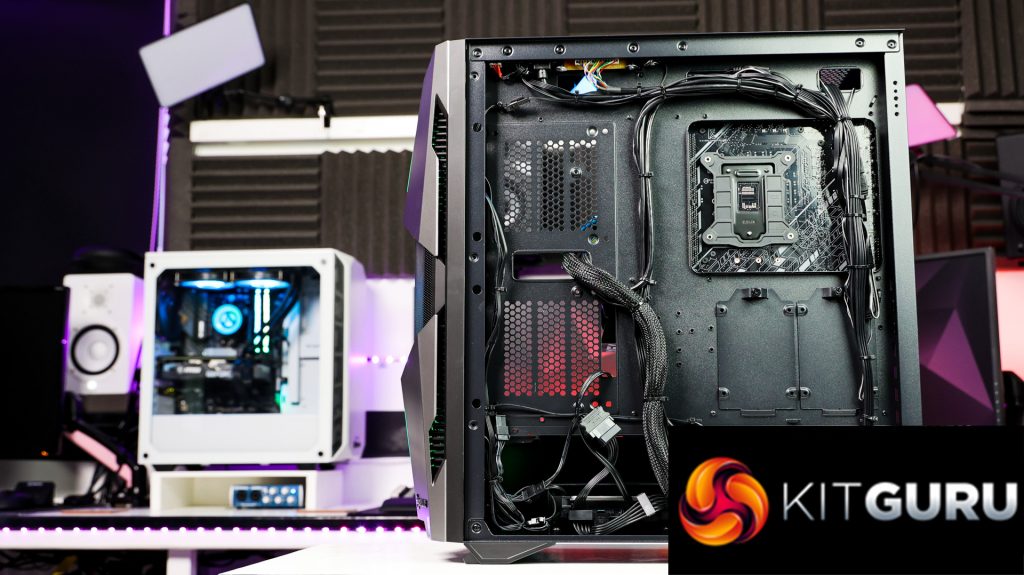 Overall, the build is very clean, it has been well cable managed and the placement of everything looks like it's been installed with care. I like how they've thought about the theme with black cables and cable ties along with the matching CPU cooler and the same fans throughout.
Be sure to check out our sponsors store EKWB here