Top notebook PC manufacturers have reduced their 2014 shipment estimates as the market faces some challenges on both the supply and demand fronts. It is not a secret that media and business tablets are cannibalizing sales of traditional notebooks. Meanwhile, Intel Corp. delayed shipments of its low-power Core i-series "Broadwell" chips, which were supposed to enable sleeker and slimmer designs, by one quarter to Q3 2014.
According to the NPD DisplaySearch, the 2014 shipment estimate for the top nine notebook manufacturers is 134 million, which is a decline from the earlier estimation of 152 million devices. It is likely that notebook PC shipments will decline again in 2014, as they did in 2013. The top nine laptop makers are Apple, Asustek Computer, Hewlett-Packard, Lenovo, Samsung, Sony, and Toshiba. NPD DisplaySearch makes assumptions regarding the volumes based on the checks with display panel suppliers.
"The declines in notebook PC shipments will have many effects on the notebook PC value chain in the coming year," said Jeff Lin, value chain analyst for NPD DisplaySearch. "We expect panel makers to shift Gen 5 and 6 capacity from TFT LCD for notebook panels to oxide, LTPS, and other technologies. OEM and ODM businesses will face new challenges in the allocation of product development resources for Windows OS and Android OS. Also, as Samsung reduces notebook PC shipments, HP, Lenovo, and Asus will fill the gap in the European market."
The delay of Intel Core i-series "Broadwell" chips (as well as shifts in the offerings catalyzed by a new product launch) will have a significant effect on the schedules of laptop makers. In terms of product design, low-priced notebooks with screen sizes between 14" and 15.6", which are expected to sell for $299, will not be ready before June 2014. None of those models will include touchscreens, so the touch penetration rate could be less than the 15% estimated for 2014, according to DisplaySearch.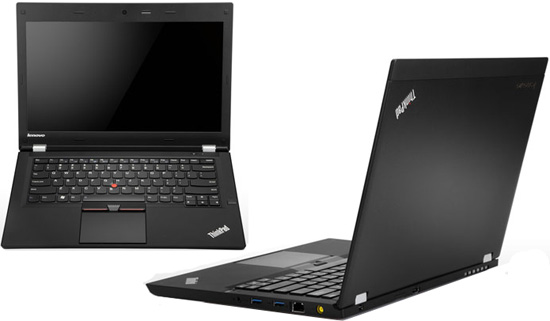 Finally, laptops with two operating systems – Google Android and Microsoft Windows – which were proposed by Intel and several PC markets, have been cancelled because Microsoft and Google no longer support the idea.
KitGuru Says: Previously manufacturers increased their shipments targets every year in hope to boost sales by taking market share away from rivals. Looks like this year profit margins became so thin that even PC makers prefer to reduce their goals rather than try to compete. This is clearly an alarming sound for the whole market.