When Sony Corp. span off its PC division last year, the new company decided to significantly shrink its product lineup and concentrate solely on the Japanese market. Apparently, Vaio Corp. is planning its return to the international PC market with new high-end models with exclusive capabilities. The company plans to start its comeback in the U.S. this October. But will it succeed? Market analysts are not sure.
Vaio, which is owned by Japan Industrial Partners, a private equity fund, will start to sell laptops at Microsoft Corp.'s retail stores in the U.S. in October, chief executive Yoshimi Ota said in an interview with the Wall Street Journal. The company plans to fill high-end niches, rather than pursuing mass-market users in a bid to guarantee profitability.
"At the new Vaio, I ask every project team to make realistic goals and be accountable," Mr. Ota said. "We are not interested in cheap models for everyone."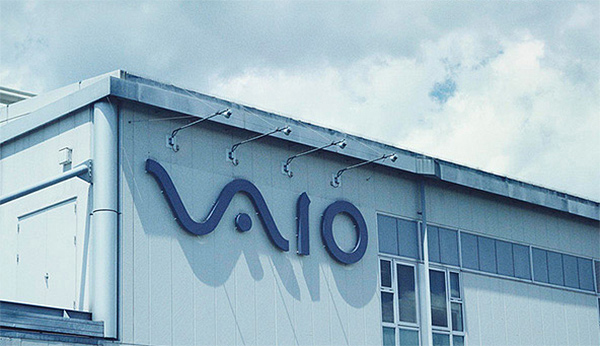 Vaio is headquartered in the Nagano Technology Site (Azumino City, Nagano Prefecture), the former hub of Sony's PC operations. The company employs around 250 people, who are involved into planning, design, development, manufacturing and sales. Given the limited amount of workforce, Vaio can hardly be considered as a global player in the PC industry. Moreover, unlike Sony, Vaio does not seem to be interested in offering highly-innovative "industry-first" systems.
"Vaio Corp. will struggle to gain significant market share and may eventually be forced out of the market," said Karissa Chua, an analyst at Euromonitor. "Since the sale of the Vaio PC business was completed, Vaio Corp. has failed to launch any innovative products that differentiate itself from its competitors."

One of the first systems to be made available in the U.S. will be the Vaio Z Canvas, which is a high-end tablet/hybrid featuring Intel Corp.'s Core i7 processor with Iris Pro graphics, a high-quality A4-sized touch-screen, an advanced stylus, an SSD, up to 16GB of DDR3 memory and a lot of expansion capabilities. The product may compete against Microsoft's own Surface Pro, but is in many ways different.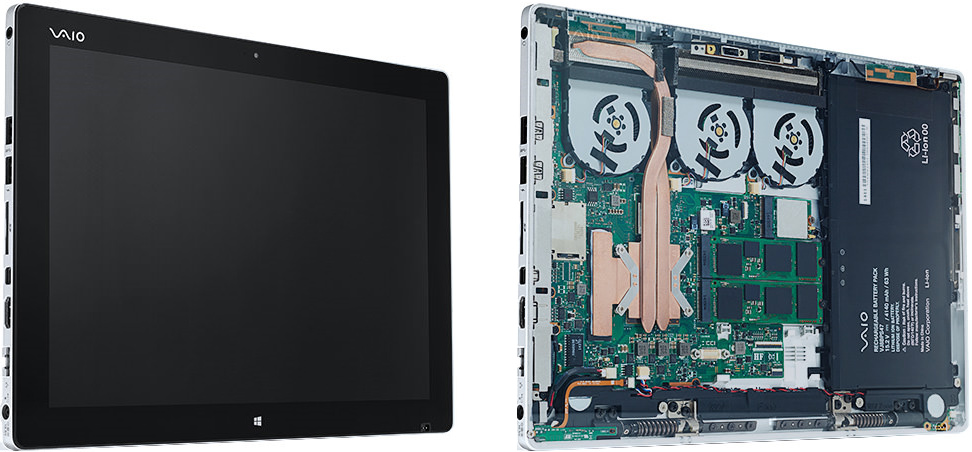 Vaio's current product lineup is not as broad as Sony's product family used to be. In addition to the Vaio Z Canvas, the company offers Vaio Pro laptops with 11.6" and 13.3" displays designed for business users, Vaio Fit notebooks with 15.5" monitors for consumers as well as Vaio Z laptops for everyone.
One of the key advantages of Vaio-branded personal computers in Japan is extremely high quality. While all Vaio PCs are made by various contract manufacturers, just like in case of Sony Vaio, every system is meticulously inspected and tested in Japan before shipping. It remains to be seen whether Vaio systems sold in different countries will also be finished in Japan, or the company will ask its contract manufacturers to perform additional procedures to ensure higher-than-usual quality and user experience.
While this may be the case for the U.S. market, in some other parts of the world the idea of Vaio is essentially to license the brand and leave production and distribution to the others. For example, Vaio intends to sell its PCs in Brazil with Positivo Informatica, a Brazilian computer manufacturer, which will manufacture and distribute PCs designed by the Japanese company.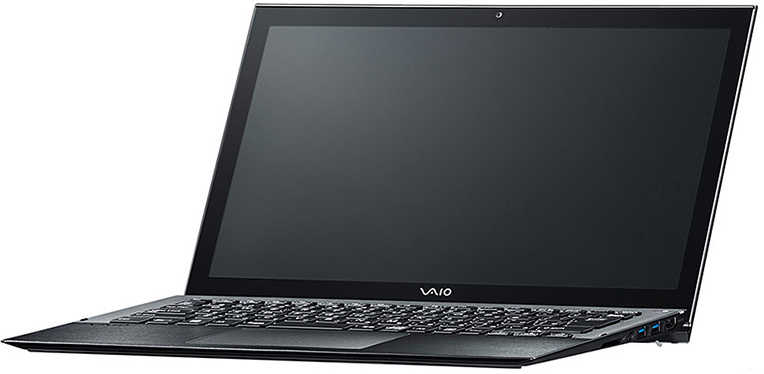 In Japan, Vaio's market share is around one per cent today. Japan Industrial Partners plan to make Vaio profitable and to exit from its investment in fiscal 2017, either via an initial public offering or a sale.
"My preference is listing the company, though finding a good partner — such as Sony, Microsoft or Apple — would also be an option," said the chief executive of Vaio.
Discuss on our Facebook page, HERE.
KitGuru Says: While the company seems to have big plans and is flexible when it comes to business deals, it just does not seem that Vaio can actually offer products, which are vastly different from those available from Apple, Lenovo, Dell or HP. As a result, it is impossible to expect Vaio to gain any significant market share.