The world of streaming is in a bit of a quality no-man's land right now. While 1080p is a pretty solid standard for those watching content via services like Amazon Instant Video and Netflix, 4K is not so well grounded. Some have TVs that can support it, but there isn't much content and there's 8K looming already, which makes some wonder whether it will be worth the middle-ground upgrade. However 4K has received a nice nod from Roku this week, with the announcement of its first Ultra HD supporting set-top box.
It's called the Roku 4 (of course) and fully supports 4K content at up to 60 frames per second, which is more than both Apple TV and Amazon's Fire TV. It also has a revamped user interface and can be linked up with the Roku mobile app for added functionality. As Ars points out though, there aren't just software changes with this device, but hardware ones too. There's a new quad-core processor inside and the dimensions of the box have changed to one that's wider and flatter, with a big "4" on top.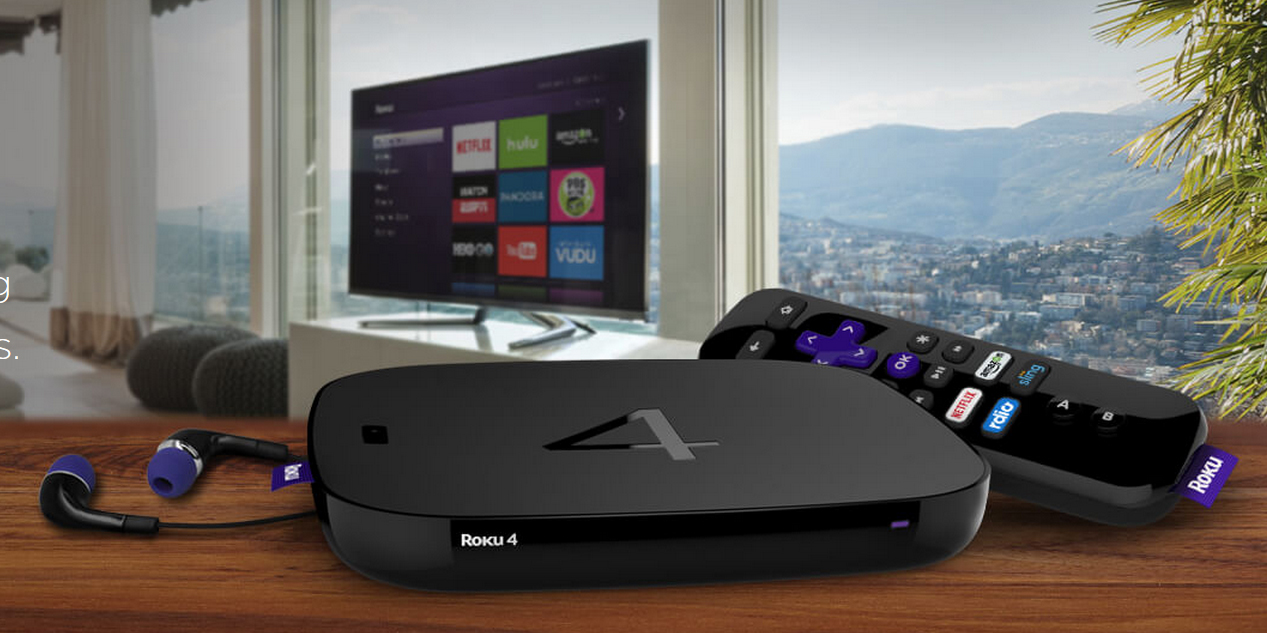 There's a few other little noteworthy features too, like the ability to find the remote control by pressing a button on the top of the box. When doing so, a buzz is emitted from the controller. Content is also listed in easier to manage ways, with 4K content clustered together, and new powerful search features that makes finding what you want that bit easier.
The smartphone app has been beefed up too, with a new ability to operate as a second screen, letting your browse content and in the future you'll be able to take your Roku on the move using the app, watching content while out and about.
While no release date has been announced as of yet, the Roku 4 is expected to launch before the end of October, with a price tag around £100.
Discuss on our Facebook page, HERE.
KitGuru Says: It's probably time I updated my set-top box. I'm still using a WD-Live one from years ago. Which set-top box do you guys use?