Although Intel took a long time to come around to the idea of ultra-small form factor computing, mobile CPUs and GPUs, over the past few years it's realised the potential goldmine that exists in mobile and wearable technology, so it's been launching its own micro-computers, like Edison, Curie and lately Genuino. That latter platform takes thing in a new direction too, offering a simple, affordable way for children to practice hardware hacking and programming, much like the Raspberry Pi.
The Genuino 101 – known as Arduino 101 in the U.S. – uses Intel's Curie module that was showcased earlier in the year. The absolutely miniature computer system was originally designed with wearables in mind, but now looks set to help children and interested adults learn all about building their own electronics, with serious processing power.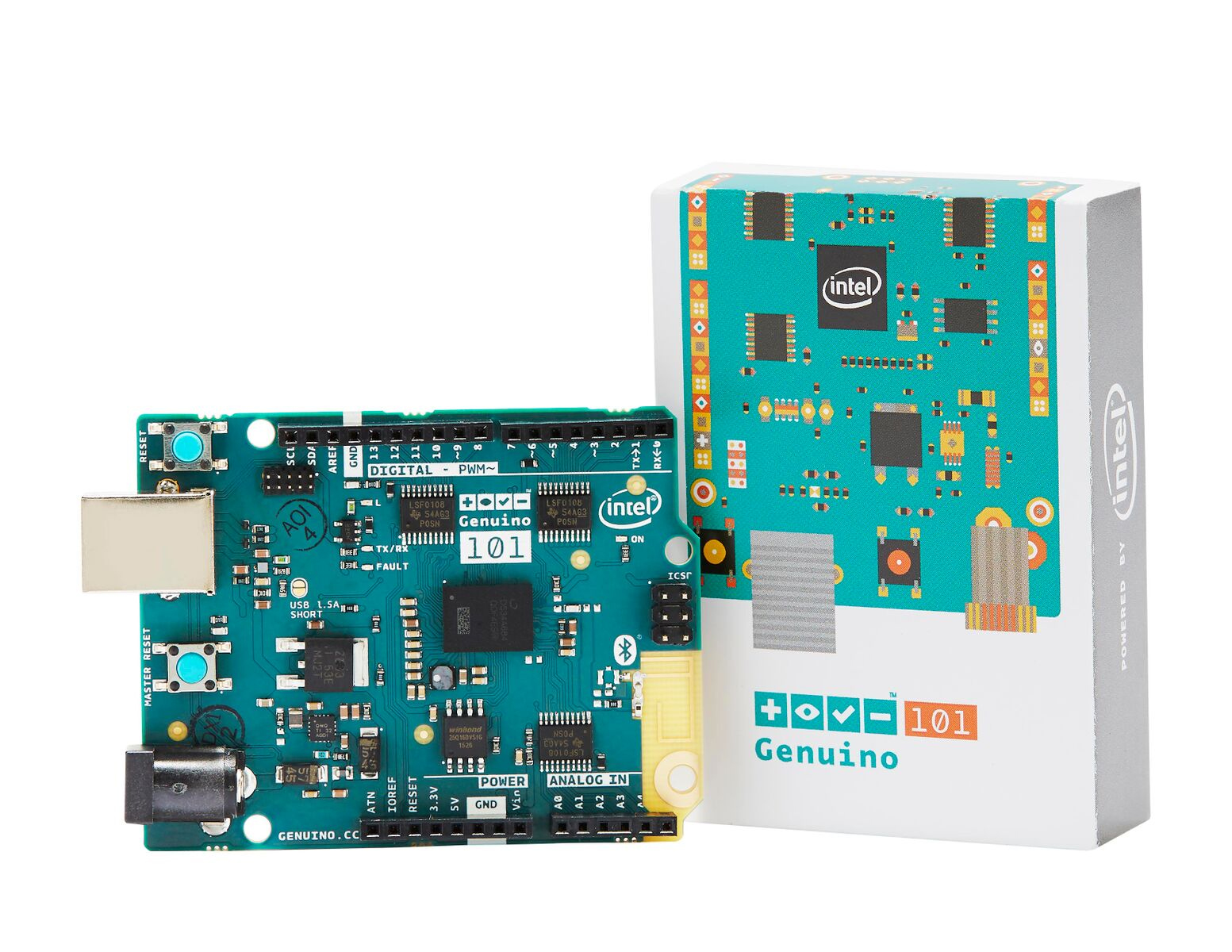 Along with the Curie module, the Genuino sports an accelerometer, gyroscope and Bluetooth smart for remote on/off functions. Much like other Arduino platforms, Genuino will have access to a number of expansion modules and components to improve the functionality of the miniature system.
"Empowering budding entrepreneurs and young students has always been a priority for Intel, and by partnering with Arduino, we are bringing the power of Intel to a new generation of makers," said Josh Walden, senior VP and general manager of Intel's New Technology Group.
"With the advanced features of the Intel Curie module embodied in the Genuino 101 board, young learners as well as developers can now bring to life truly unique,smart and connected creations."
To help promote this new platform and encourage its usage, a reality TV competition will be held in 2016 called America's Greatest Makers. While details about it are thin on the ground, it will be produced by Time Warner company, Turner Broadcasting. Genuino is also being included in the Creative Technologies in the Classroom Computing Course, which is currently deployed in some 300 schools in the U.S.
For those that want to buy one themselves though, Genuino 101 will be made available in Q1 of 2016 priced around £20.
Discuss on our Facebook page, HERE.
KitGuru Says: Some of the really small form factor platforms are really very impressive. Have you started any homebrew projects with a Raspberry Pi or similar?