Cooling
Under idle conditions, the Ryzen 2700X reached a maximum of 43 degrees, and when under load – either when gaming or being stressed in AIDA64 – it ran no hotter than 57 degrees.

As for the GPU, our Radeon VII hit 35 degrees when idle, and when under load ran no hotter than 73 degrees.
Both sets of temperatures are very competitive, especially that CPU result which goes to show how effective the included AIO is.
Noise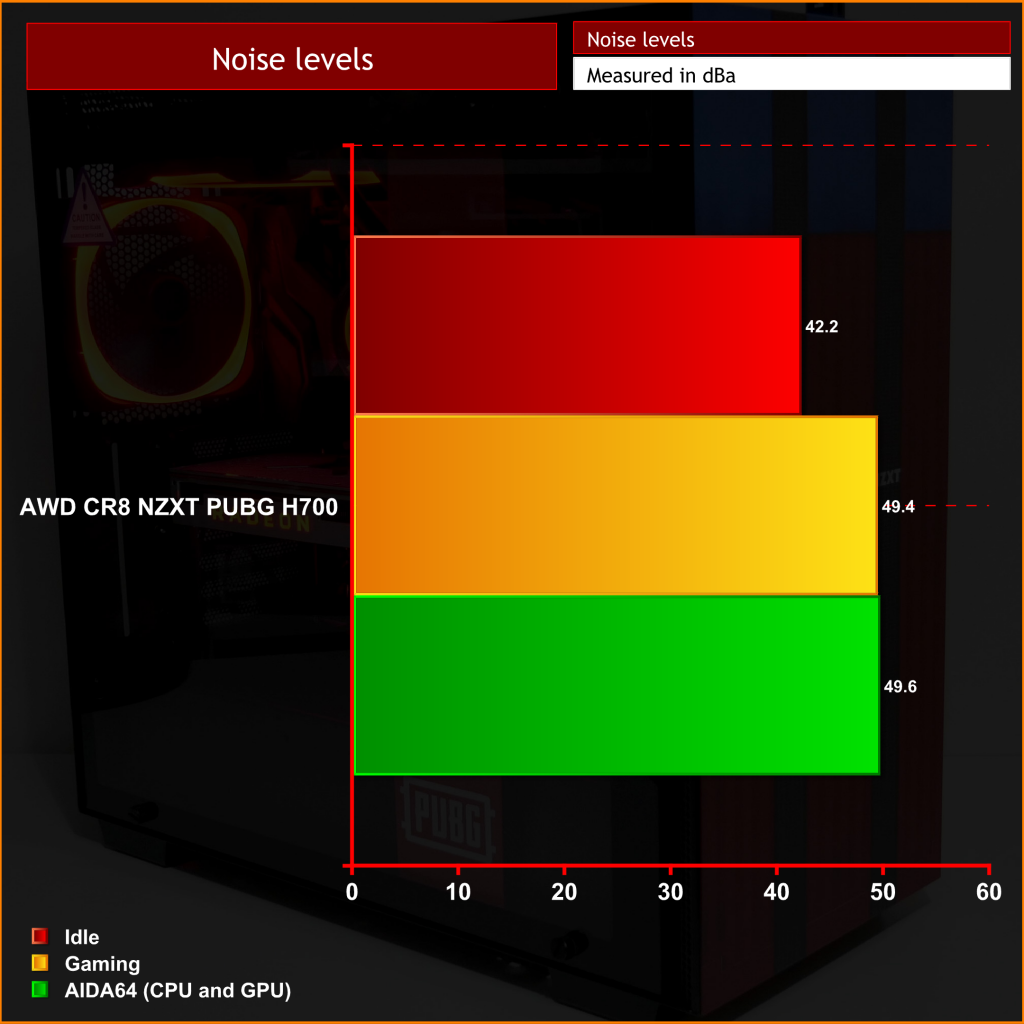 When testing the system's noise levels, I positioned the sound meter 1 foot away from the side of the case.
While the PC was idle, it produced a gentle hum, with a noise level of 42.2 decibels. When testing under load, though, you can definitely hear the fans spin up with total noise output reaching 49.6 decibels. This is definitely a little on the louder side, but it is not terrible, and we would attribute the noise to the Radeon VII – it's a card we know runs quite loud.
Power
The last performance metric I checked was power consumption. Here the system drew between 332 – 416 watts under load,  depending on whether we were gaming or using AIDA64. This shows us that the PSU is operating at around 64% load, ensuring optimal efficiency levels while in operation.