Overall, I definitely enjoyed the time I had using this system, whether it was for a little bit of gaming or just doing little bits of work here and there. It is very fast in terms of boot up speed and overall system performance is very good – even if the components aren't overclocked. You will still be able to get excellent frame rates while gaming, especially at 1440p resolution.
This system can be a little bit on the noisy side while gaming, but nothing that's too annoying and the noise would easily be blocked out by wearing a headset. Other than when gaming, this system produces just a little hum while idling which is hardly noticeable.
However, I do think that the biggest drawback of this specific system is that it only includes a 250GB SSD for storage. Only having the space for a couple of new games after Windows has been installed isn't really what you would expect from a PC at this price. Therefore, I would recommend opting for some additional storage that is available on AWD-IT's website if you decide to purchase this system.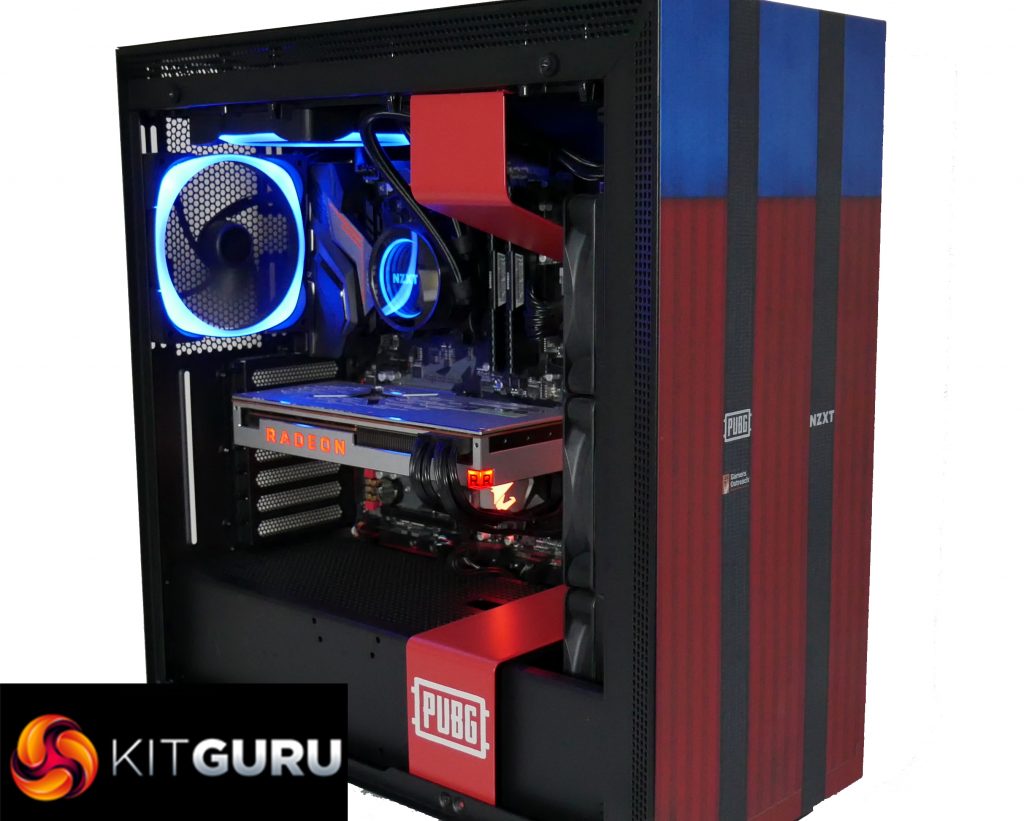 So yes, you don't get much storage, but you do get a beautiful limited edition PUBG case (albeit with an annoying design misalignment) with some very impressive and hardware inside. It also comes in at pretty much the same price that it would cost if you built it yourself – but with the benefit of someone else building it, shipping it out to you and then also having it covered by warranty.
Overall, the AWD-IT CR8 NZXT PUBG H700 is a very competent system. There are couple of minor issues with it, like the lack of storage, but AWD-IT has done well to keep the price as low at it is, and we are sure any PUBG aficionados will be very interested.
You can buy this pre-built system with Ryzen 7 2700X and Radeon VII for £1799.99 from the AWD-IT website HERE.
Pros:
Fast hardware.
Beautiful limited edition case.
Great thermal performance.
Very competitive pricing.
Cons:
Only has 250GB of storage.
Case design not aligned properly on this particular build.
A little bit on the noisy side when gaming.
KitGuru says: This pre-built system by AWD-IT performs well and is very reasonably priced compared to the cost of building it yourself. It could do with some minor improvements, but as a whole it is a rather good looking system with some brilliant hardware.