Performance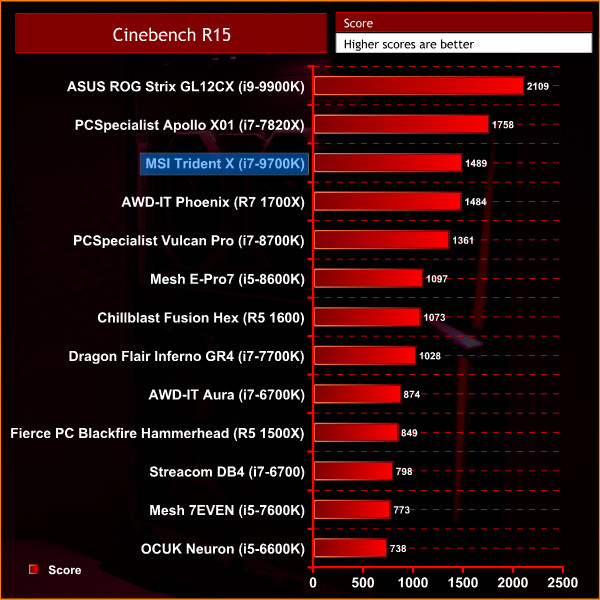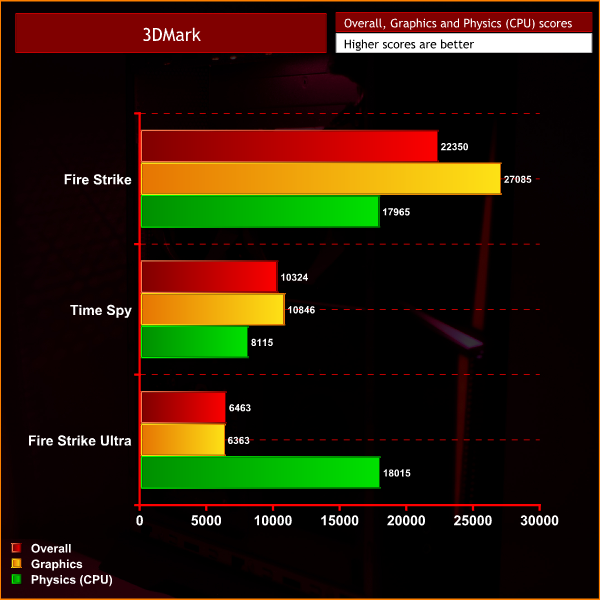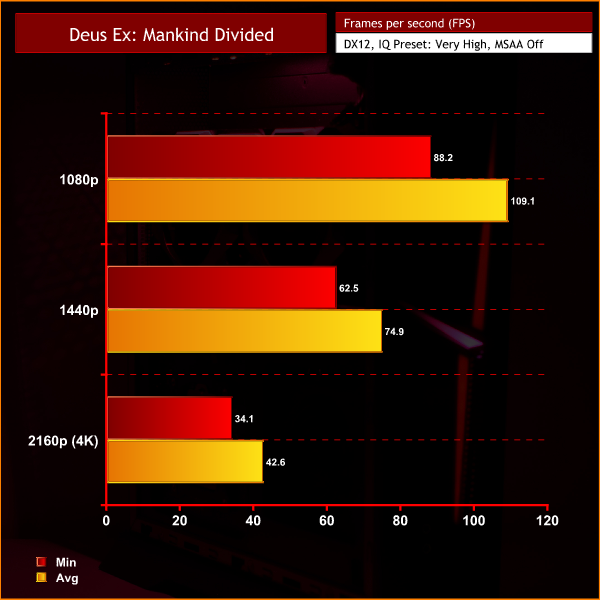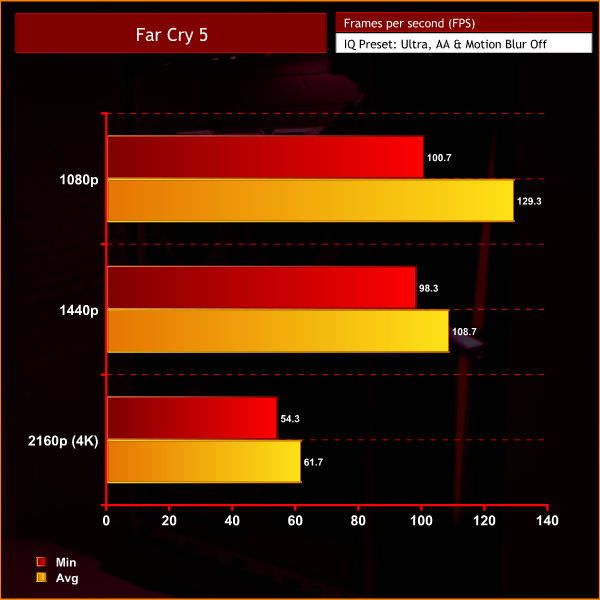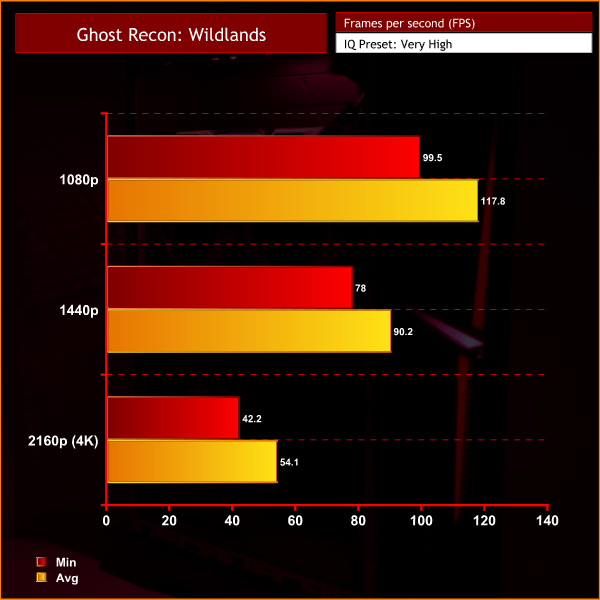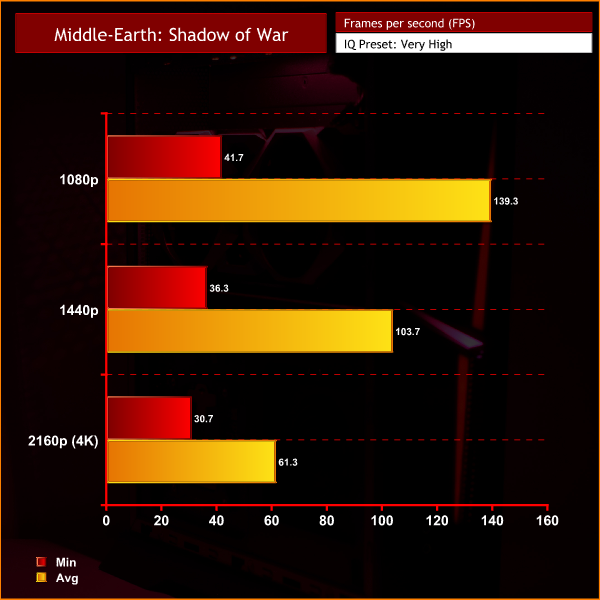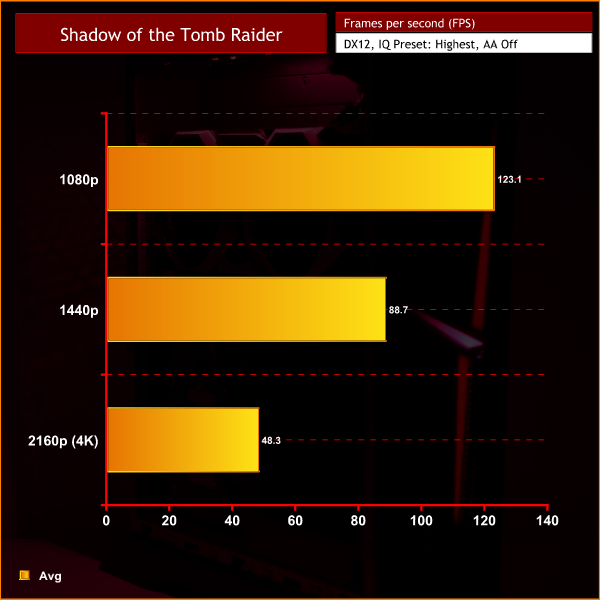 Performance Overview
As we would expect, the combination of i7-9700K and RTX 2080 thunders along at quite a pace. In fact, if we compare some benchmarks to the more expensive ASUS ROG Strix GL12CX that I reviewed recently – that system uses the 9900K and RTX 2080 – we can see that moving from a 9900K to a 9700K makes essentially zero difference when it comes to gaming. The Trident X even outperforms the bigger GL12CX as the Ventus RTX 2080 used here is a factory overclocked model, when the Turbo 2080 used with thee ASUS system is clocked at reference speeds.
You do see the performance hit when running CPU-only tasks like Cinebench, as the 9700K scores about 600 points less than the 9900K. It is also worth mentioning that the 9700K used with the Trident X has not been overclocked, so out of the box it runs with an all-core turbo speed of 4.6GHz.
Even then, 8 physical cores at 4.6GHz is still impressive in a very compact system like this one, and as we mentioned, you get excellent frame rates when gaming across all resolutions – even at 4K, we averaged over 40FPS across all 5 games tested.