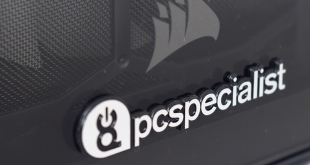 With Intel's X299 platform having been on the market for a couple of months now, it is about time we reviewed a pre-built system based around a Skylake-X processor. PCSpecialist have obliged by sending over their Apollo X01 system which sports an i7-7820X 8-core CPU, an ASUS ROG Strix X299-E motherboard and a GTX 1080 Ti – all of which creates quite a versatile system.
When using such powerful components, there is always the risk that a system becomes an object of brute force and lacks any finesse. However, PCSpecialist has avoided this pitfall by building in the lovely Corsair 460X – a compact mid-tower chassis that sports two tempered glass panels and 3 pre-installed RGB fans.
Accordingly, the Apollo X01 looks to have married power with beauty in a very appealing fashion. Of course, a system like this does not come cheap, and you will find yourself in need of £2149 if you want to be the proud owner of an Apollo X01.
Specification
Case: CORSAIR CRYSTAL SERIES 460X RGB GAMING CASE
Processor (CPU): Intel® Core™ i7 Eight Core Processor i7-7820X (3.6GHz) 11MB Cache
Motherboard: ASUS ROG STRIX X299-E GAMING: ATX, USB 3.1, SATA 6 GB/s, WIFI – RGB Ready!
Memory (RAM): 16GB Corsair VENGEANCE RGB DDR4 3000MHz (2 x 8GB)
Graphics Card: 11GB NVIDIA GEFORCE GTX 1080 Ti – HDMI, 3x DP GeForce – GTX VR Ready!
1st Hard Disk: 1TB WD BLACK 3.5″ WD1003FZEX, SATA 6 Gb/s, 64MB CACHE (7200rpm)
M.2 SSD Drive: 256GB WD Black™ M.2 NVMe PCIe SSD (up to 2050MB/s R | 700MB/s W)
Power Supply: CORSAIR 650W TXm SERIES™ MODULAR 80 PLUS® GOLD, ULTRA QUIET
Processor Cooling: Corsair H100i V2 Hydro Series High Performance CPU Cooler
LED Lighting: 2x 50cm RGB LED Strip
Operating System: Genuine Windows 10 Home 64 Bit – inc DVD & Single Licence
Price: £2149
Before coming to what I like and dislike about this system, it is worth taking a moment to ponder who the Apollo X01 is aimed at. The use of Intel's i7-7820X, an 8-core 16-thread monster, certainly suggests that prospective buyers are likely to want to execute heavily multi-threaded tasks – be it encoding, rendering, what have you – and run them fast.
Following on from that, the GTX 1080 Ti clearly implies that this system is also intended for gaming – why else would you stick in Nvidia's fastest consumer card? However, the use of an 8-core CPU with the 1080 Ti leads us to the conclusion that the Apollo X01 has to be seen as an all-rounder type of PC, one that is just as comfortable blitzing through 4K games as it is rendering 4K video footage.
To my mind, that makes the Apollo X01 quite a niche system. After all, if you are purely interested in a gaming PC then you would be best served by a i7-7700K and the Z270 platform. If you are purely interested in getting the most computational power available to you, Threadripper and X399 is currently the platform to go for. And if you want great value, Ryzen 5 or 7 processors are substantially cheaper than their Intel X299 counterparts, especially when you factor in motherboard cost as well.
Therefore, I reckon anyone considering the Apollo X01 has to be looking for the best of both worlds with zero compromises. This is demonstrated by the use of the i7-7820X – the 8 physical cores obviously pack a punch, and yet its single-core performance is still better than Ryzen or Threadripper – while the GTX 1080 Ti is required for the best gaming experience. Thus, prospective buyers would likely be content creators or similar – those who want very quick render times by day, but also the single-threaded speed offered by Skylake-X for gaming come night time.
Now, if you happen to fit into that small market niche, and don't want to consider saving some cash by going for Ryzen, the Apollo X01 will serve you admirably. It is well-built, with solid cable management, while the three Corsair RGB fans can be quickly adjusted via the dedicated front panel buttons.
There are one or two quirks here and there, the main one being the use of dual-channel RAM, something which does feel like a waste when Intel's HEDT platform is well-known for its quad-channel abilities. A more minor point is the fact that the two 50cm RGB strips don't synchronise with the Corsair fans given they connect to the ASUS motherboard, meaning the X01 houses two different RGB ecosystems instead of one unified system. Whether or not that will bother you will depend on your view of RGB lighting and its place in the modern desktop.
Testing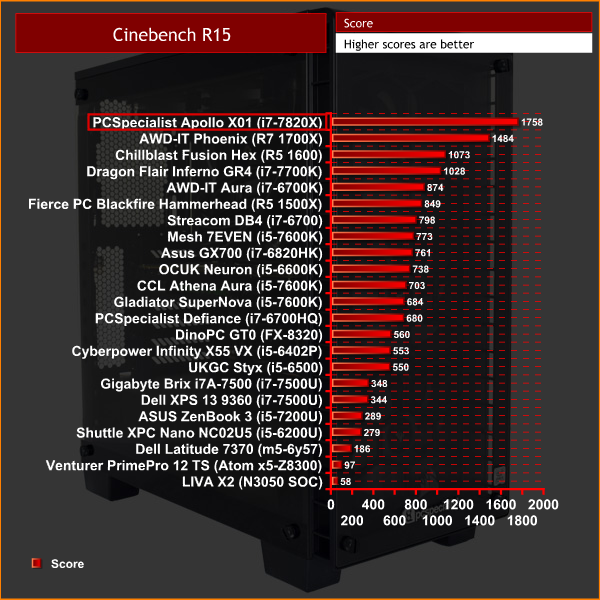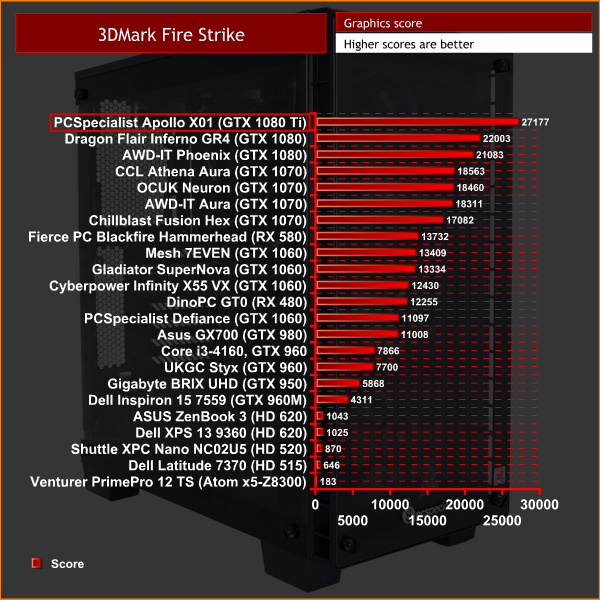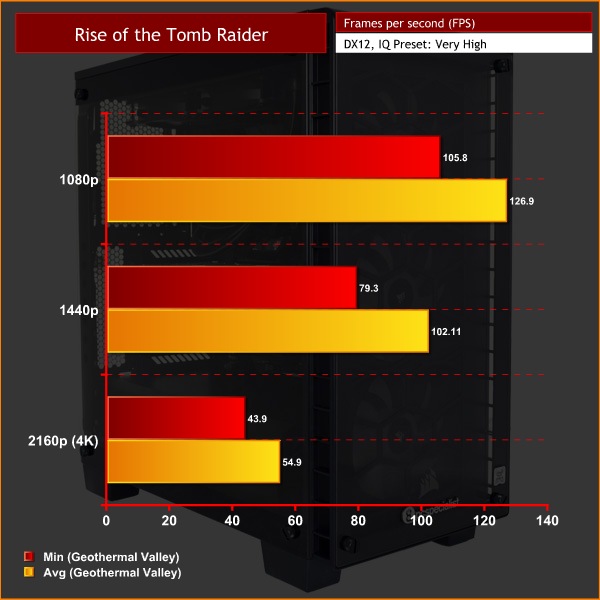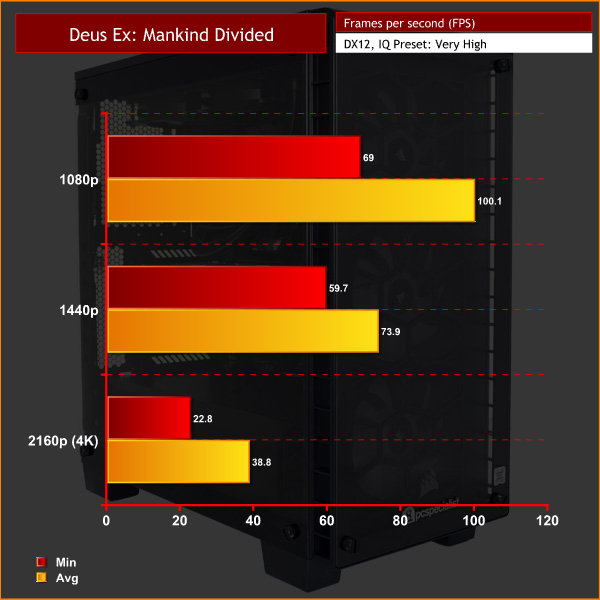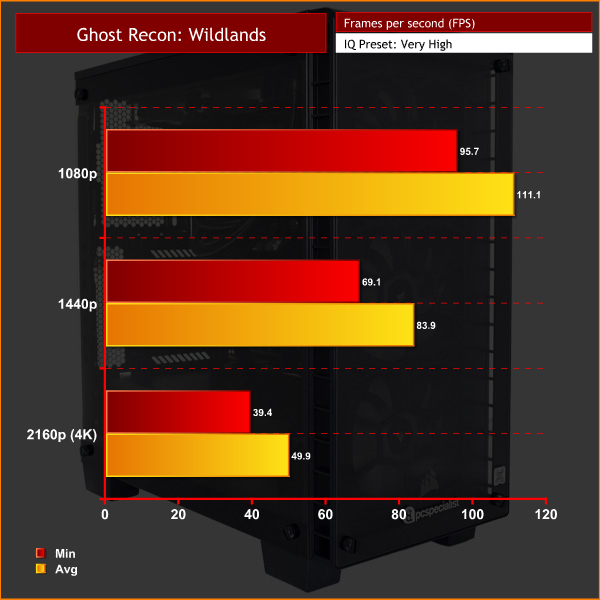 As you can see, the Skylake-X and GTX 1080 Ti combo makes for a very quick PC. Users get the benefit of 8 fast cores when it comes to computational workloads, while Skylake-X's superior IPC (when compared to Ryzen) coupled with Nvidia's flagship GPU means gaming – even at 4K – is handled just fine.
Thermal dynamics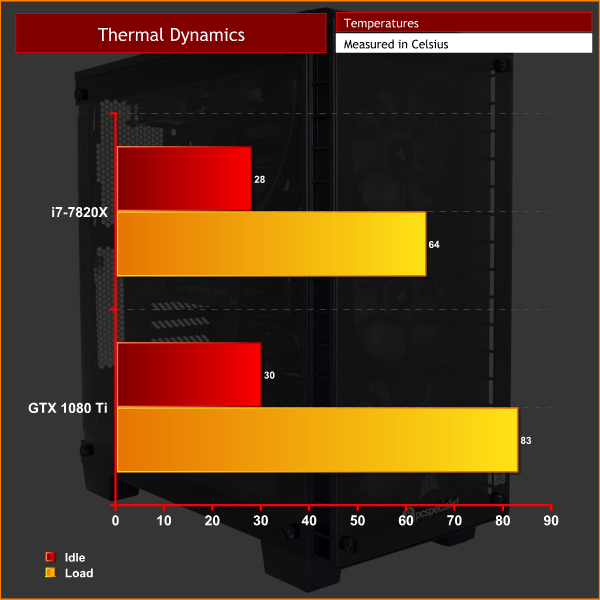 Ambient: 22C
By now, Skylake-X is well-known for its lacking thermal performance, shall we say. However, I am pleased to say the Apollo X01 has avoided this pitfall as I did not see the CPU package temperature go above 64C. This is because the CPU is not overclocked – as I received it, every CPU-related setting in the UEFI had been left to 'auto'. This does mean users aren't quite getting the most out of this processor, but it also means this Corsair 240mm AIO can cool it very well.
As for the graphics card, the 1080 Ti that comes as part of the Apollo X01 is a very basic model from Palit. It uses a blower-style cooler, so it is similar to the Founders Edition card in that respect, but it uses a cheap plastic shroud and lacks any modcons like RGB lighting or semi-passive fans that we might expect from other, more premium, aftermarket cards. Still, it cools just fine as I saw a maximum temperature of 83C while running Fire Strike's stress test.
Closing Thoughts
On the whole, the PCSpecialist Apollo X01 is a well-built PC with a very fast core spec.
As I mentioned above, that core spec consists of an Intel i7-7820X (8-core 16-thread) and a GTX 1080 Ti – a combination which clearly says 'no compromises here', as demonstrated by the huge Cinebench score and gaming benchmarks which you can see above.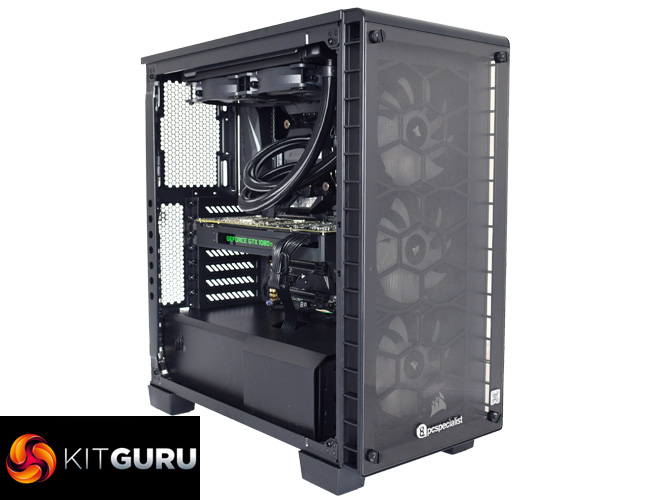 That being said, the Apollo X01 is likely to have limited appeal, most obviously because Ryzen 7 processors can still offer 8-cores and 16-threads but at a much lower cost. Those after the fastest gaming PC, and nothing else, would also be best served elsewhere, by the i7-7700K.
Nonetheless, if you are looking for a system with as little compromise as possible – most likely to be used for heavy workloads during the day and 4K gaming by night – then the PCSpecialist Apollo X01 comes well recommended. It isn't perfect, but it PCSpecialist can build it for you cheaper than you could do yourself, so overall it is a solid buy.
You can buy the Apollo X01 for £2149 over HERE.
Discuss on our Facebook page, over HERE.
Pros
Excellent computational performance thanks to i7-7820X.
GTX 1080 Ti offers great gaming performance.
Looks good in the Corsair 460X case.
Cheaper to have PCSpecialist build it than it would be to do yourself.
Cons
Dual channel memory feels a waste.
RGB LED strips aren't synchronised with the RGB case fans.
KitGuru says: If you are looking for a solid all-rounder, something that is equally capable of executing heavily-threaded tasks as it is playing games, then the PCSpecialist Apollo X01 is likely to appeal. It isn't perfect, but it is definitely a very powerful machine.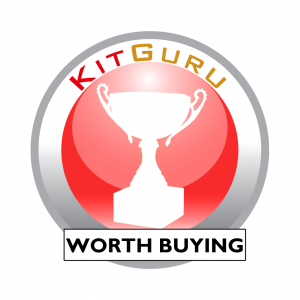 Be sure to check out our sponsors store EKWB here