The first rumours about a virtual reality helmet for the PlayStation 4 emerged well before the announcement of the console last February, however, they did not look really credible since nothing particular was known about the system. However, since then they have not only re-emerged, but have now even been partly confirmed by Sony Corp. itself.
John Smedley, the president at Sony Online Entertainment, was recently answering an "ask me anything" interview at Reddit. When asked whether EverQuest Next video game will support virtual reality helmets other than the Oculus Rift, he answered positively. Moreover, he said one of such headsets would actually come from Sony itself.
"Hearing good things about two competitors… one of which actually comes from Sony. So I am thinking this is real and we may have our Snow Crash after all," said Mr. Smedley.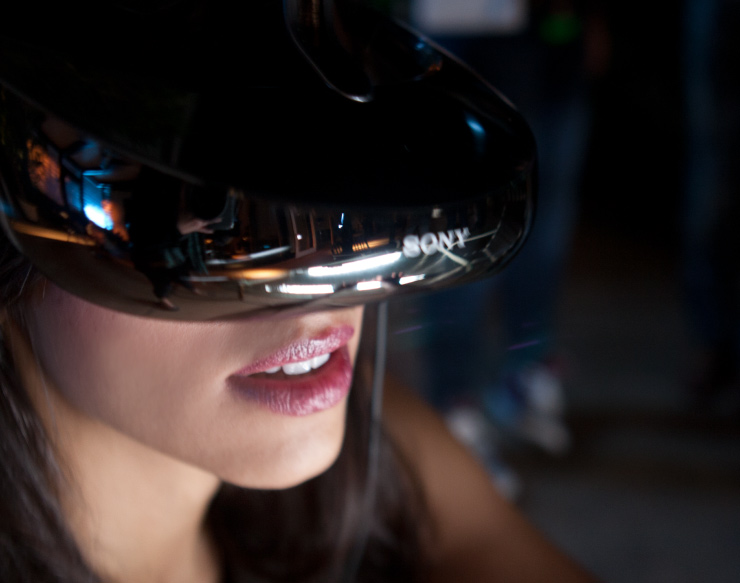 EverQuest Next is projected to be the first MMORPG to support the Oculus Rift, notes CVG. The game will release on the PlayStation 4 and on personal computers. The title will boast high-end graphics, advanced AI, fully destructible environment physics as well as open storyline.
This is the first time when Sony openly admits that the PlayStation 4 will be accompanies by its own virtual reality helmet. Keeping in mind that Sony already makes wearable 2D/3D HTDV viewer, creating a VR headset should not be a huge problem for the company.
Virtual reality helmet should further boost competitive positions of Sony's PlayStation 4 compared to its arch-rival Microsoft Xbox One, which is struggling to gain additional GPU performance just to be on par with the PS4. In general, the VR headset seems to be a strong competitor for Kindle.
KitGuru Says: Since the actual release date of EverQuest Next is unknown, it is hard to say when Sony PlayStation VR helmet is set to become available. But it looks like late 2014 – early 2016 timeframe seems reasonable.