Valve Software finally announced launch timeframe and approximate prices of Steam Machines at the Game Developers Conference 2015. It looks like machines running the company's own operating system tailored for video games will finally hit the market late this year and will not be too expensive.
The software developer said at the show that Steam Machines from companies like Alienware and Falcon Northwest as well as a dozen of other partners are slated to release this November, approximately three years after Valve first started to talk about its PC-based console platform for the living room. Steam Machines will run Valve's own SteamOS and will use a special controller.
Valve claims that Steam Machines will start at the same price point as game consoles, but will offer higher performance. Those, who would like to have even better performance or run games in higher resolutions will be able to configure their systems themselves, just like they can do now with Windows-based gaming PCs.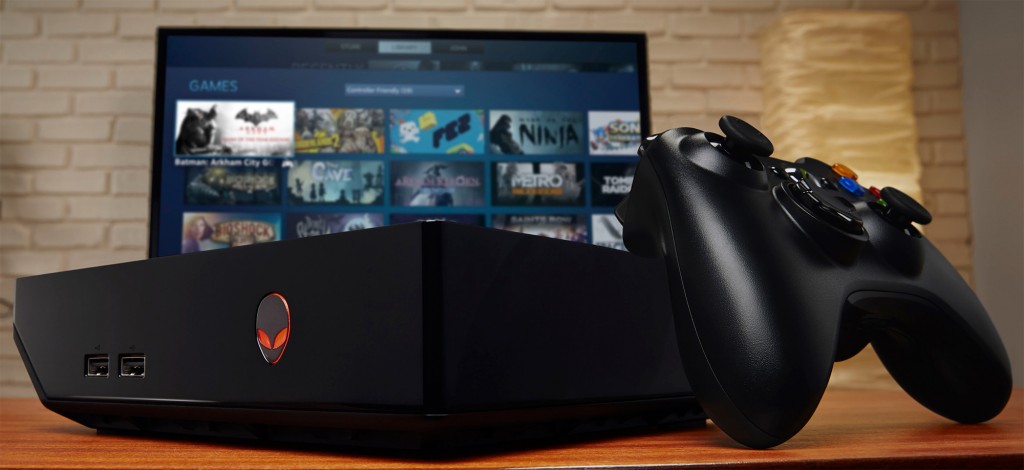 "We love this platform," said Tim Sweeney, founder of Epic Games. "Whether you are running incredibly detailed scenes at 4K or running 1080p at 120 FPS for an intense shooter experience, this brings world-class gaming and graphics to televisions with an open platform true to Valve's PC gaming roots."
Since many gaming PC makers have already started to sell console-like systems for living rooms, Steam Machines will hardly be able to drive innovation forward. However, the new product category will attract a lot of attention from consumers and will help to improve popularity of gaming PCs in the living rooms in general.
Discuss on our Facebook page, HERE.
KitGuru Says: Looks like Valve and its partners have finalized all the details about the operating system as well as the controller. Now it remains to be seen how good user experience will be offered by relatedly inexpensive personal computers running SteamOS.