Valve Software said this week that it will demonstrate "the latest" living room PCs running its own operating system at this year's Game Developers Conference early next month. The company did not disclose whether those will be commercial products and the launch of appropriate hardware is imminent.
This week Valve began to propose media outlets to "set a time to see the latest Steam Machine devices" during the GDC 2015. The company did not elaborate regarding what exactly it plans to demonstrate, but the fact that Valve does not call the hardware it is going to show "prototypes" may indicate that the devices will be more or less finalized machines that will go on sale eventually.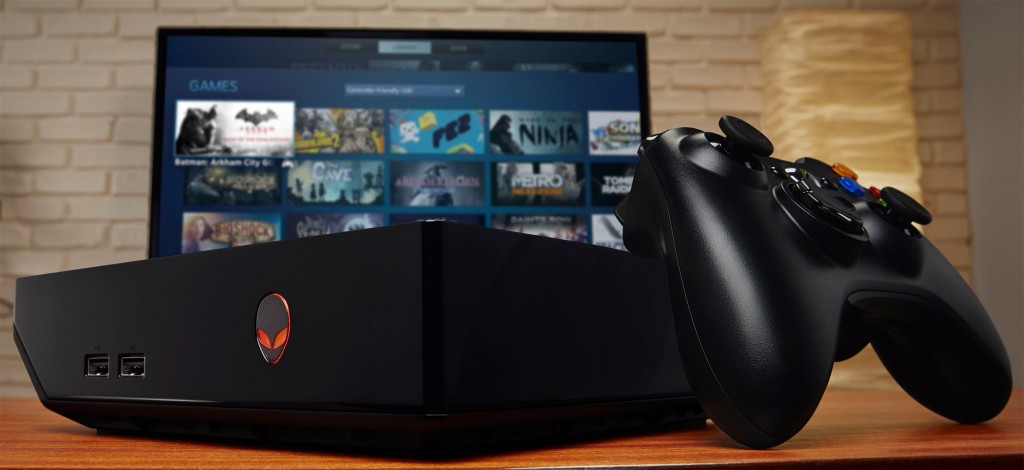 Last year Valve and its hardware partners cancelled commercial release of Steam Machines – PC-based game consoles – because Valve needed to develop a new controller as well as to polish-off its SteamOS operating system.
The cancellation of Steam Machines seriously annoyed many PC makers, who pinned a lot of hopes on gaming machines for the living room. As a result, numerous manufacturers of personal computers, including Alienware and Syber, simply released their former Steam Machines prototypes with Windows and Xbox controllers.
PC makers have a reason to be upset with the delay of Steam Machines. According to NPD, sales of new-generation game consoles – PlayStation 4 and Xbox One – are 60 per cent higher than sales of their predecessors almost a decade ago at the same point in their lifecycles. Gaming PC vendors have reasons to believe that they could sell loads of PCs for the living room with marketing support comparable to that of consoles from Microsoft and Sony. Quite naturally, Alienware Alpha cannot compete against the strengths of the PlayStation or Xbox brands, but cumulative power of numerous computer makers behind Steam Machines represents a rather formidable marketing force.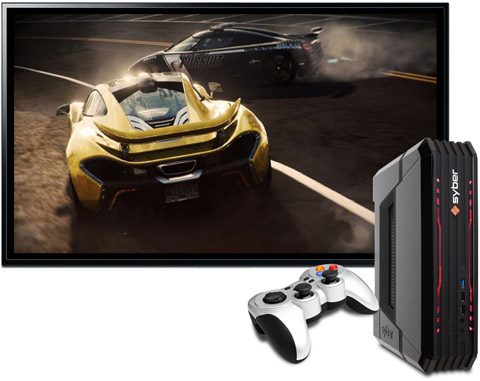 It is expected that there will be several types of Steam Machines, including high-end systems with enthusiast-class hardware, mid-range systems with mainstream gaming microprocessors and graphics cards as well as basic systems with entry-level highly-integrated hardware. It is projected that Steam Machines will hit the market later this year.
Discuss on our Facebook page, HERE.
KitGuru Says: When Valve introduced its Steam Machines concept several years ago, it made a lot of sense: a living room gaming platform with a special operating system with low overheads and hardware requirements. Today, when AMD offers Mantle API and there are Microsoft Windows 10 and DirectX 12 incoming, a special operating system tailored for gaming is barely needed. Moreover, since Valve still has not figured out how to sell music and video content through Steam, the platform simply does not seem to be competitive compared to Microsoft Windows or even Apple iOS or Google Android. Still, Valve has one indisputable trump: its brand-names and their recognition among gamers. If numerous Steam Machines hit the market tomorrow, their media exposure would be dramatically higher than publicity of various Windows-based living room PCs.