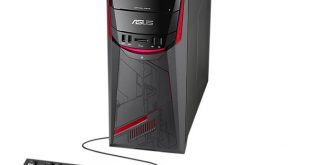 The Asus G11CD is a compact gaming PC featuring a Core i5 7400 processor with Nvidia GTX1050 graphics. It comes equipped with XSplit Broadcaster software to help you get busy streaming games as quickly as possible and Asus Aura RGB LED Software so that you can change the look of the lighting.
You will have noticed the PC has a stylish pattern engraved into the main body of the chassis. This was inspired by a Mayan theme and the texture looks great with the matt coating.
What makes this little bit of kit worth buying as a pre-built system instead of building your own?

Watch via our VIMEO Channel (Below) or over on YouTube at 1080p60 HERE.
Asus Gaming G11CD Specification:
Processor: Intel 7th Generation Core i5-7400
Cores/Threads: 4C/4T (Core i5-7400)
Base/Turbo clocks: 3.0GHz / 3.5GHz (Core i5-7400)
Memory: Up to 32GB DDR4-2400 dual channel
Chipset: Intel H110
Graphics: NVIDIA GeForce GTX 1050 2GB (3 x DP, HDMI, DVI)
Storage: 7,200-RPM SATA HDD 2TB
Optical drive: SuperMulti DVD-RW
Card reader: 6-in-1 SD/SDHC/MS/MS Pro/xD/MMC
Wired networking: 10/100/1000 Mbps Gigabit Ethernet
Wireless networking: Dual-band 802.11ac Wi-Fi with 1×1 antenna
Bluetooth: Bluetooth 4.0
Audio: High-definition, 7.1-channel SonicMaster
Rear ports:
2 x USB 3.1 Gen 2
2 x USB 3.1 Gen 1
2 x USB 2.0
1 x Front, center/sub, rear, side speaker 3.5mm audio out
1 x Microphone, line input
1 x HDMI
1 x D-Sub
1 x RJ45 LAN
Front ports:
2 x USB 3.1 Gen 1
2 x USB 2.0
1 x 6-in-1 Card Reader
1 x 3.5mm Headphone output
1 x 3.5mm Microphone input
Power supply: Up to 500W, 80 Plus-certified
Dimensions: 176 x 440 x 422 mm / 6.93" x 17.3" x 16.6"
Weight: 9.78kg / 21.7 lbs
CPUz and GPUz

The system incorporates a Core i5 processor and GTX 1050 graphics from Nvidia. With this combination of lower cost hardware you are going to be forced to reduce image quality settings if you want to game with the latest engines at 1080p. Asus have decided to fit the machine with a single stick of DDR4 memory, running in single channel at 2400mhz.
We feel this system will target a wider audience of 'casual gamers' and those who want to play less intensive titles – so we are including some of these titles in the mix today.
This system has basic AURA support, enabling the user to easily change the LED colours.
We really enjoy the Mayan inspired style and can see a lot of gamers trying to see if they can purchase the case separately as just the chassis, The fact that Asus have showcased the basic Aura features by allowing you to change the LED colour as easy as to click a button then apply is a real selling point in my eyes, I mean who doesn't want the chance to change their colour scheme to suit their mood?
Testing
3DMark Benchmark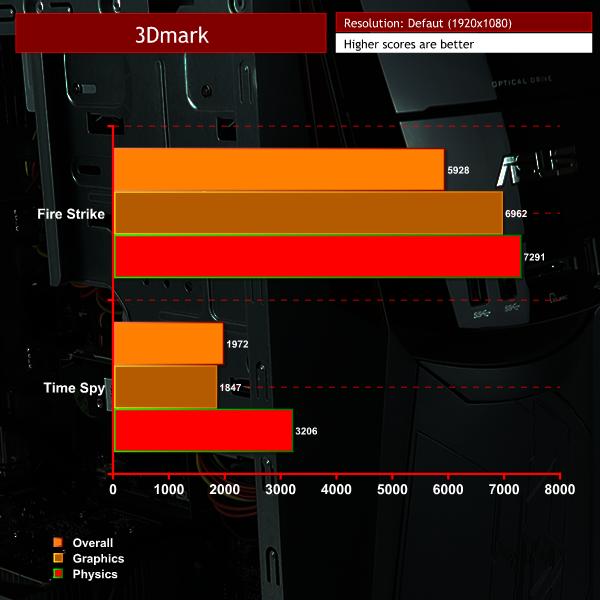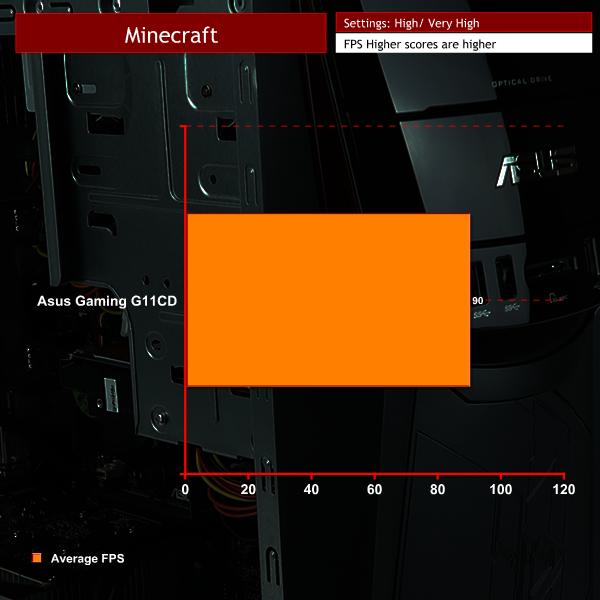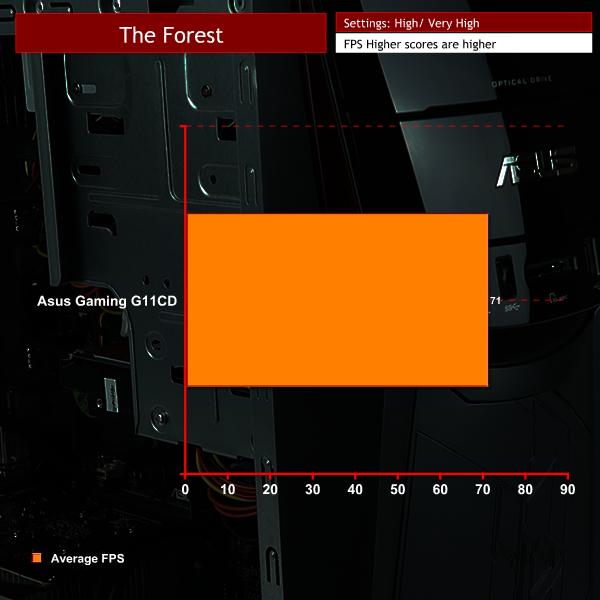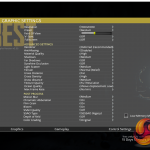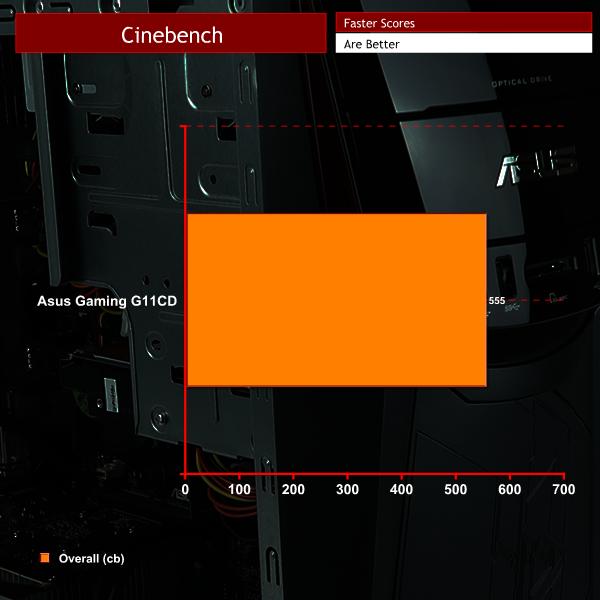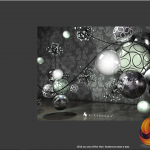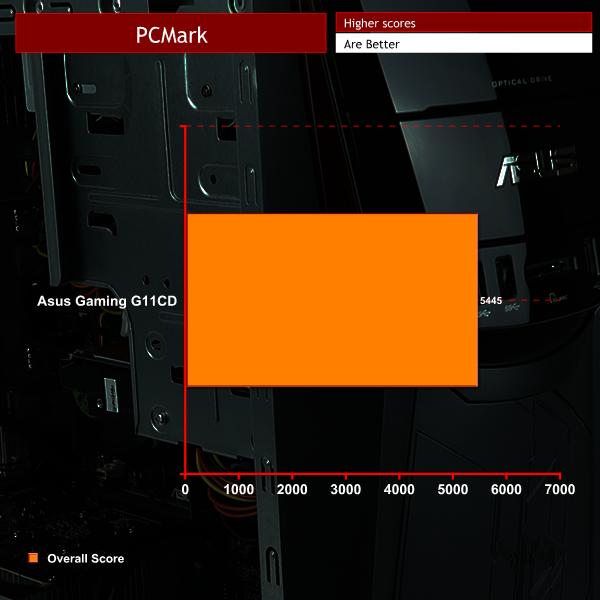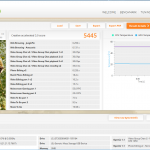 Testing went along quite smoothly and in game the frame rates were generally good across the board. Granted we didn't push the system with the latest demanding 3D game engines at maximum image quality settings, but a GTX 1050 isn't designed for that.
System Temperature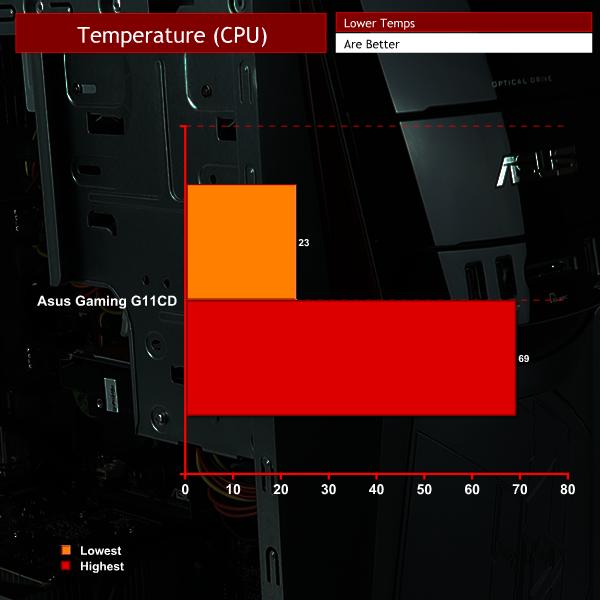 Temperature testing went well even though the CPU is cooled by an entry level cooler. This Intel Core i5 doesn't produce a lot of heat. The graphics card has a very small PCB and is cooled by a single fan, but this seems to work quite well.
Acoustics performance.
When the system is idle, the noise emissions are very low and the system doesn't cause problems, even if you are sitting next to it. Under high load, when playing games for instance, the fans do all kick in and you can audibly hear the fan speed stepping up. I didn't find it too bad, but it is clear that the low grade CPU cooler isn't helping.
Closing Thoughts.
The Asus Gaming G11CD-K has proven itself to be capable of handling a myriad of tasks and would make an ideal system for a living room – within a family environment. It is easily capable of handling office duties, for surfing the internet and to playback high definition movies. When the need arises it can cope with powering many game engines, although more intensive titles will need image quality reduced to ensure smooth frame rates.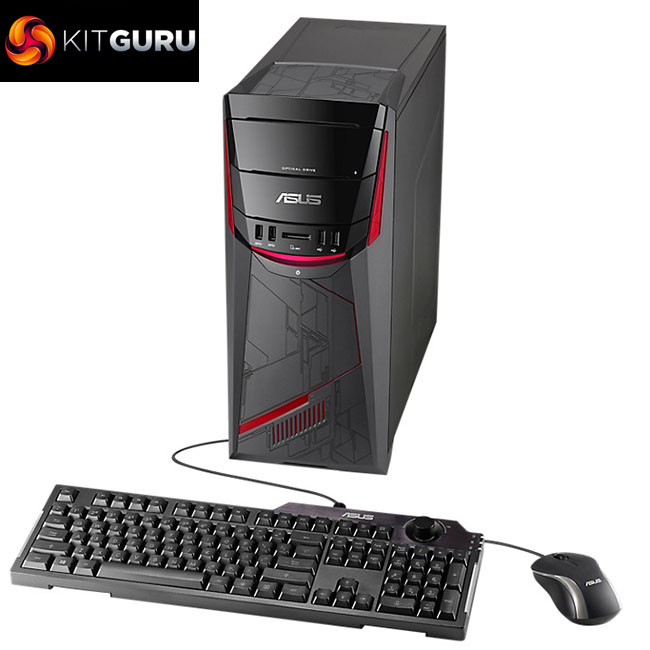 The GTX 1050 isn't the most powerful graphics card for gaming duties, but it runs quite cool and doesn't generate a lot of noise under load and is ideal for small case designs. It is just a shame that ASUS didn't opt for a higher grade CPU cooler, so the overall noise emissions could be reduced.
Ideally we would have loved to see a GTX1060 in the system, and when I raised the point directly with ASUS they told me that they still sell a GTX1060 version of this system, but with an older Skylake processor. A GTX 1060 version with an i5 6400 is only £110 more than our review sample (HERE) and will be more capable for gaming duties.
Buy direct from John Lewis for £829.99 inc vat HERE.
Pros:
Attractive design.
Customisable RGB LED.
Quite small and Compact.
Latest hardware.
Plug-in and play.
Ships with Keyboard and mouse.
Cons:
A little noisy under load thanks in part to the CPU cooler.
Price can be beaten.
GTX 1050 isn't a very powerful GPU.
Fingerprint magnet.
Kitguru says: If you are looking for a nicely designed, general use PC which can handle some gaming then the Asus Gaming G11CD-K deserves consideration. Nvidia's GTX1050 isn't a solution for intensive gaming sessions, but it is reasonably capable if you are willing to lower some image quality settings. The older SkyLake based GTX1060 version of this system will be a better option for many, at £110 more.