Update: After much criticism from fans and content creators, Atlus this week announced that it would be loosening up a bit on its streaming and YouTube video rules for Persona 5. Initially, Atlus did not want streamers or video makers showing any boss fights, any story spoilers or any content at all past a specific in-game date. This is now being revised, allowing video makers to show all content leading up to the final act of the game.
In a blog post published today, Atlus wrote: "We recognize that our fans are the reason why the game is the major worldwide success it is, and we continue to want them to be able to enjoy the game without fear of being spoiled. However, we also heard your issues with the guidelines and have decided to revise them. Because we want to give players the most access to the game while respecting the original goal, we're now asking players to refrain from streaming or posting video past the end of the in-game date of 11/19—when the main story gears up for the final act."
The original message from Atlus regarding video/streaming guidelines came across as somewhat threatening, so there was also an apology for that: "We also want to apologize to those of you who saw the previous guidelines blog post as threatening. We want to be transparent about what we do, and the reason we released the guidelines was to give streamers the right information up front. It was never our intention to threaten people with copyright strikes, but we clearly chose the wrong tone for how to communicate this."
Original Story: After several years worth of delays, this week Persona 5 finally launched in the west and has gone on to receive very positive reviews across the board. Unfortunately for streamers though, Atlus doesn't want you playing the game past a certain point and for YouTubers, the editing guidelines are much stricter.
In a note to streamers posted online, Atlus set up some very strict guidelines for those looking to create YouTube content or stream the game on Twitch. Essentially, under these guidelines, streamers are only permitted to stream the first quarter of Persona 5.
Here is the message Atlus put out there for streamers: "This being a Japanese title with a single-playthrough story means our masters in Japan are very wary about it. Sharing is currently blocked through the native PS4 UI. However, If you decide to stream past 7/7 (I HIGHLY RECOMMEND NOT DOING THIS, YOU HAVE BEEN WARNED), you do so at the risk of being issued a content ID claim or worse, a channel strike/account suspension."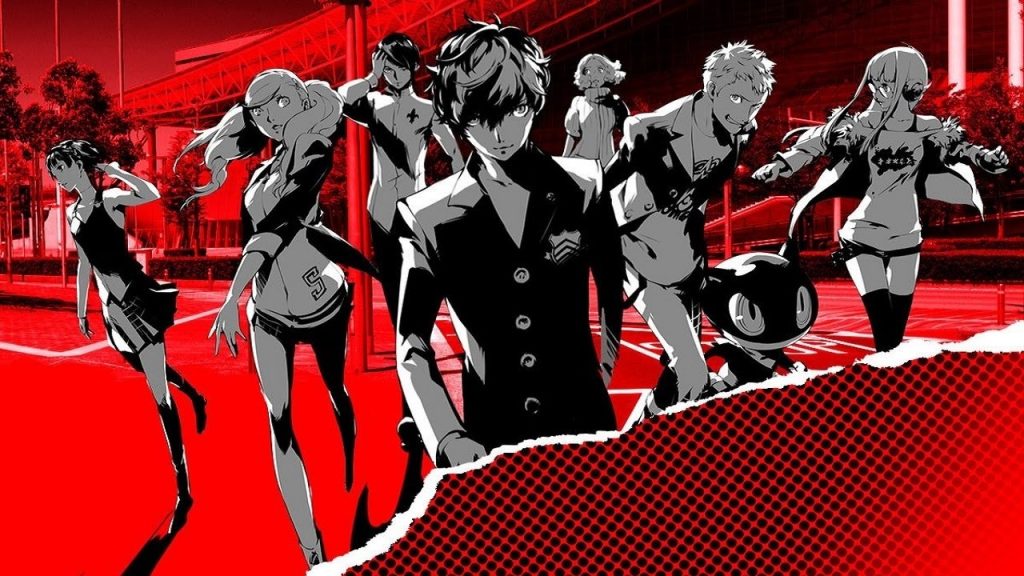 For those unaware, Persona 5 takes place over the course of an entire in-game year, with gameplay and story split up into daily chunks. After doing missions each day, you return home, sleep and skip ahead to the next day. Persona 5 starts you off in April, so under these guidelines, you would only be able to stream the first three in-game months, so as not to spoil events that happen later in the story.
Those looking to create Let's Play content have some guidelines of their own:
You can post however many additional videos you'd like, but please limit each to be at most 90 minutes long.
No major story spoilers, and I'll leave that up to your good judgment. If you need some guidelines, avoid showing/spoiling the ending segments of the first three palaces. While you can show initial interactions with Yusuke, avoid his awakening scene, and that whole deal about THE painting. Also, don't post anything about a certain student investigator.
I know I mentioned not showing the end of each palace, but you can grab footage from the Kamoshida boss fight. However, don't capture video from the other major boss fights.
Must not focus solely on cutscenes/animated scenes, should prominently feature dungeon crawling/spending time in Tokyo.
You can post straight gameplay or have commentary.
Those are very strict guidelines, which I'm sure would put off most let's players from even bothering with the game. Atlus has warned that it will be using DMCA takedowns on both Twitch and YouTube if it comes across people showing parts of the game they want to remain hidden to avoid story spoilers. Twitch Support has already tweeted out its intention to comply with these DMCA requests, which has caused a bit of an uproar of its own amongst fans of the streaming service.
KitGuru Says: These guidelines are very strict but unfortunately under current US laws, publishers hold all of the power when it comes to broadcasting rights. Still, the backlash over this has been strong, so perhaps Atlus Japan will have a change of heart, especially since Persona 5 has been out in Japan for over six months at this point, meaning spoilers will already be online.