Often at gadget and tech trade shows, I like to focus on the smaller stands as that's where the interesting stuff is usually found. However, at Gadget Show Live 2015, one of the more intriguing booths was one of the biggest. HP was showing off its new idea for the desktop, called the Sprout. Sporting an i7 CPU, built in projector and 3D scanner, it's a near £2,000 system with a unique look and idea for the future.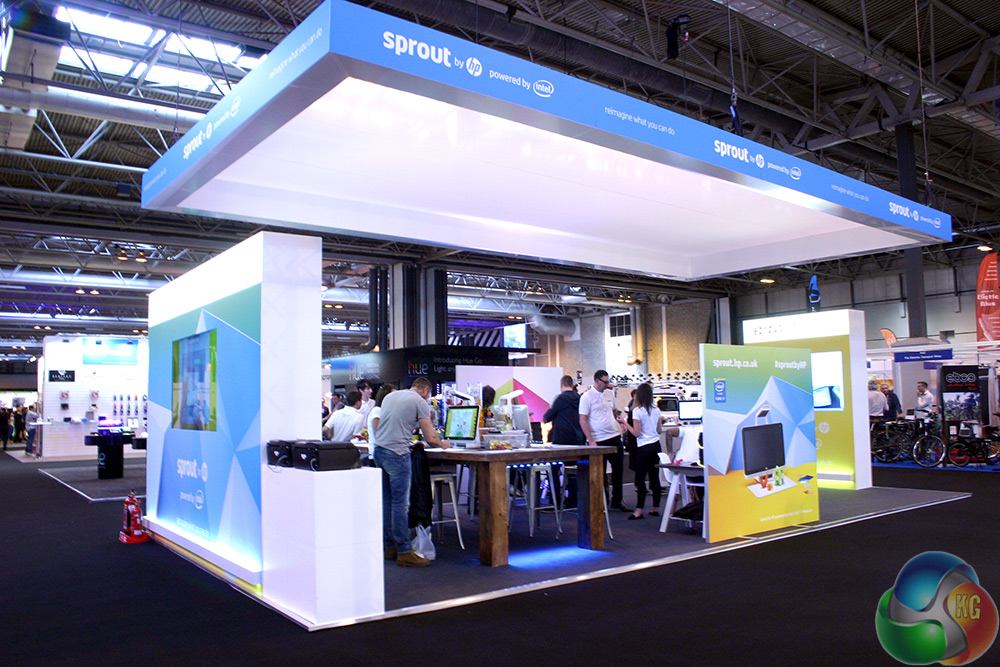 Don't let the lack of people worry you. This was a press day, the place was empty when compared with the consumer visitor days.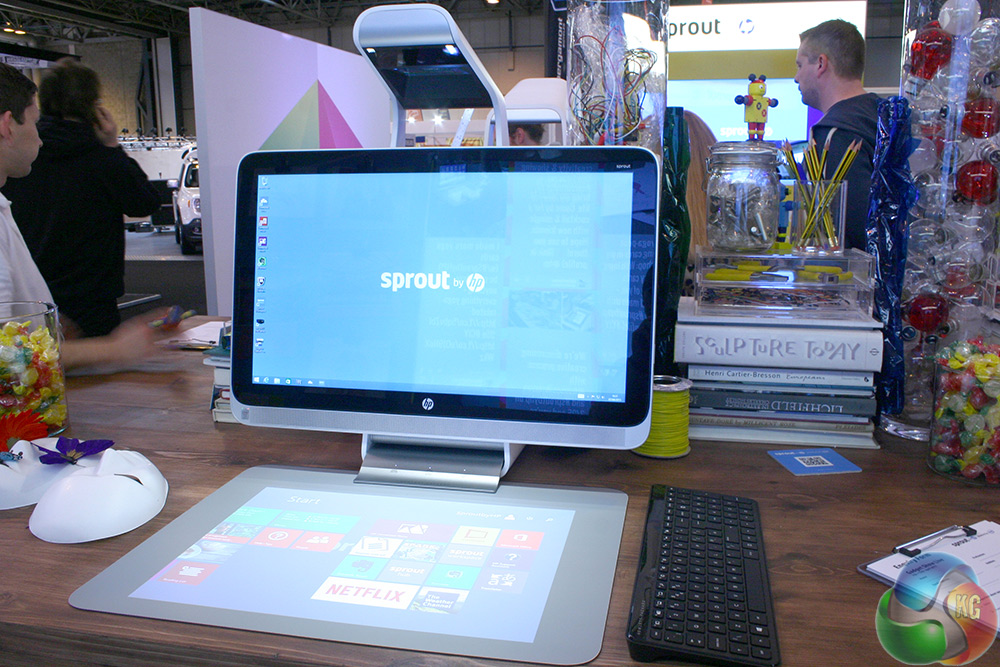 The Sprout is very similar to some of the concept designs Intel released a couple of years ago about redesigning and reimagining the desktop. It's an all in one system, with all of the hardware loaded behind the 23″ LED display. However what's special about the Sprout is that at its base, where the keyboard would usually go, is an even bigger multi-touch pad. On to this, the system projects a secondary display, letting you have two different screens, both of which are touch sensitive.
Where the Sprout really gets clever though, is that the projector mount also houses a 3D scanner.
Much of the system's controls are located on a touch panel in the base. With a couple of quick presses, the 3D face mask placed on the touchpad is quickly digitised and can be manipulated on either display via touch or mouse input.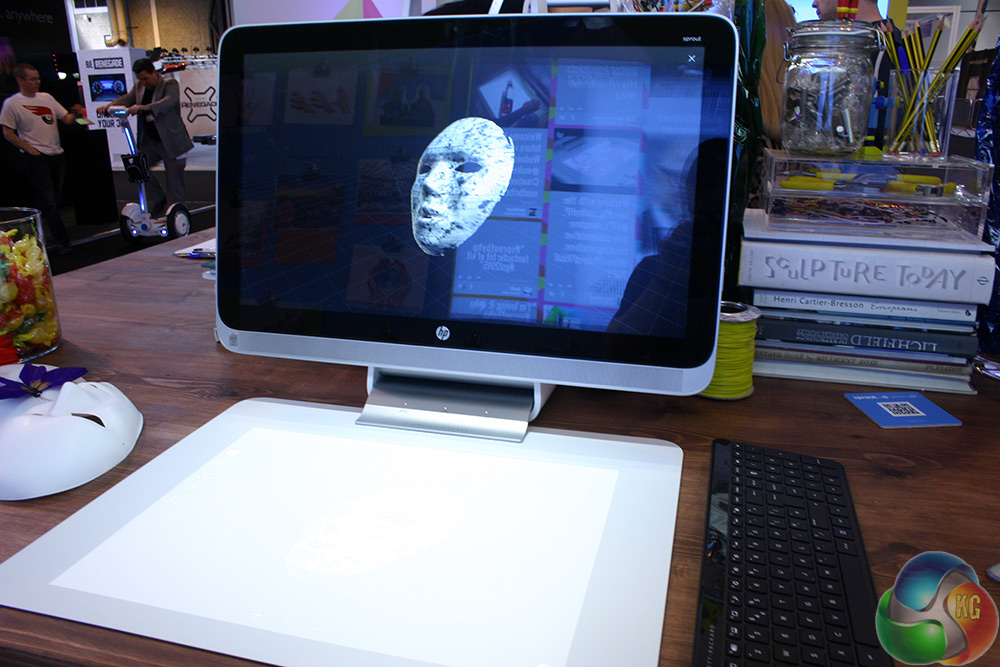 The image rendered isn't perfect, but for something that takes just a few seconds it was very impressive.
Other hardware features include 8GB of RAM and 1TB hybrid storage drive, combined with an 8GB SSD. It's running Windows 8.1 at the moment, but expect a 10 upgrade to come with it later this year.
Current models are priced at £1,900.
KitGuru Says: Combine this with a 3D printer and you could duplicate anything up to a certain size quite nicely. While this system doesn't pack a hefty GPU for gaming, do you think this is the way most desktops will go?