8Pack has done it again guys, breaking through another performance barrier to retake the top spot on the 3Dmark Firestrike record tables for four card configurations and he managed to break new ground for the benchmark, becoming the first to post a 35,000+ score on HWBot.
The hardware he used this time around is interesting though, as it's not four of the newly released performance monster, the R9 295X2 (which we reviewed recently) or four of Nvidia's price tag monster, the Titan Z, but instead a quadruped configuration of MSI R9 290X Lightning cards. They were overclocked of course, to 1,300 MHz on the core and 1,625 MHz on the memory, but only with water cooling.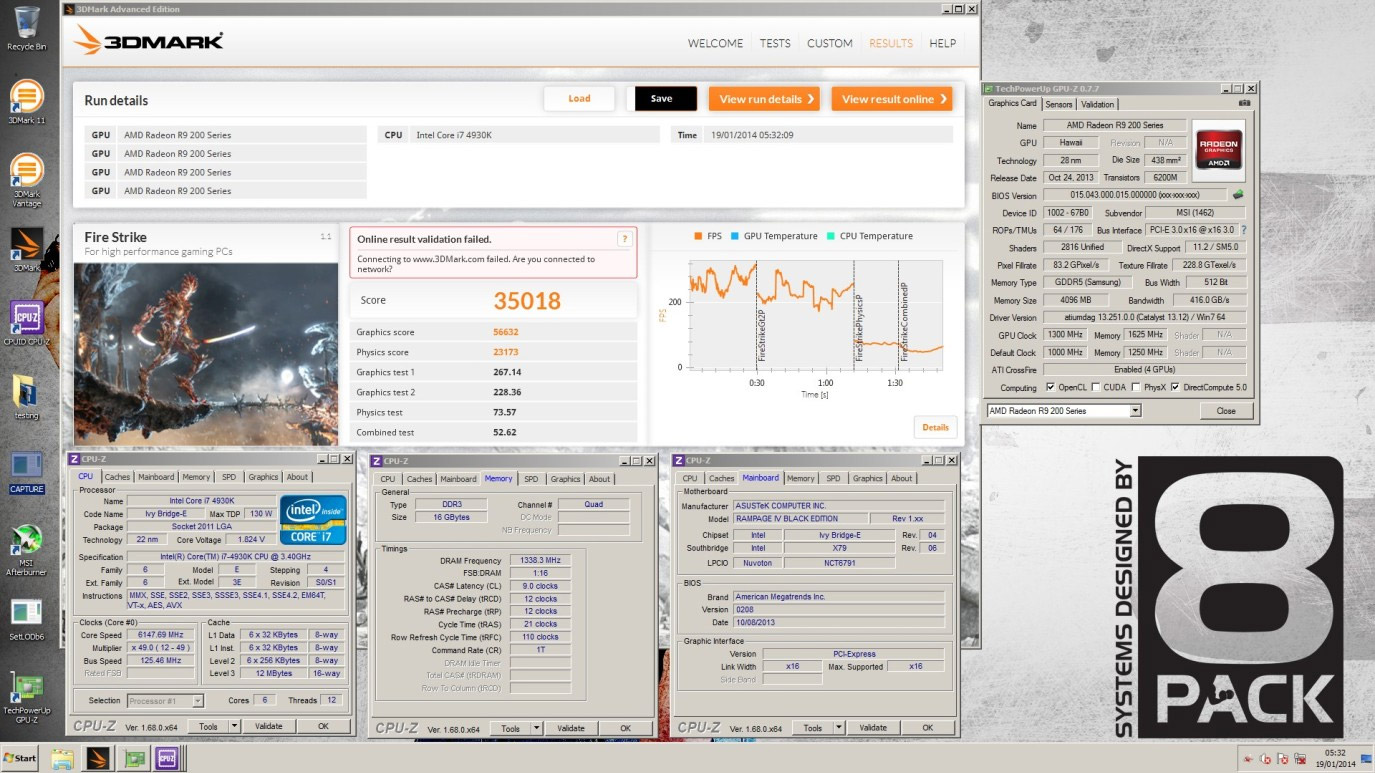 In comparison, the CPU, an Intel Ivy Bridge-E i7 4930K, was cooled by liquid nitrogen and taken from its stock 3,400 MHz all the way up to 6,150 MHz. This sat on an ASUS Rampage IV Extreme X79 motherboard, running with 16GB of DDR3 clocked at 1338 MHz (2670+ effective).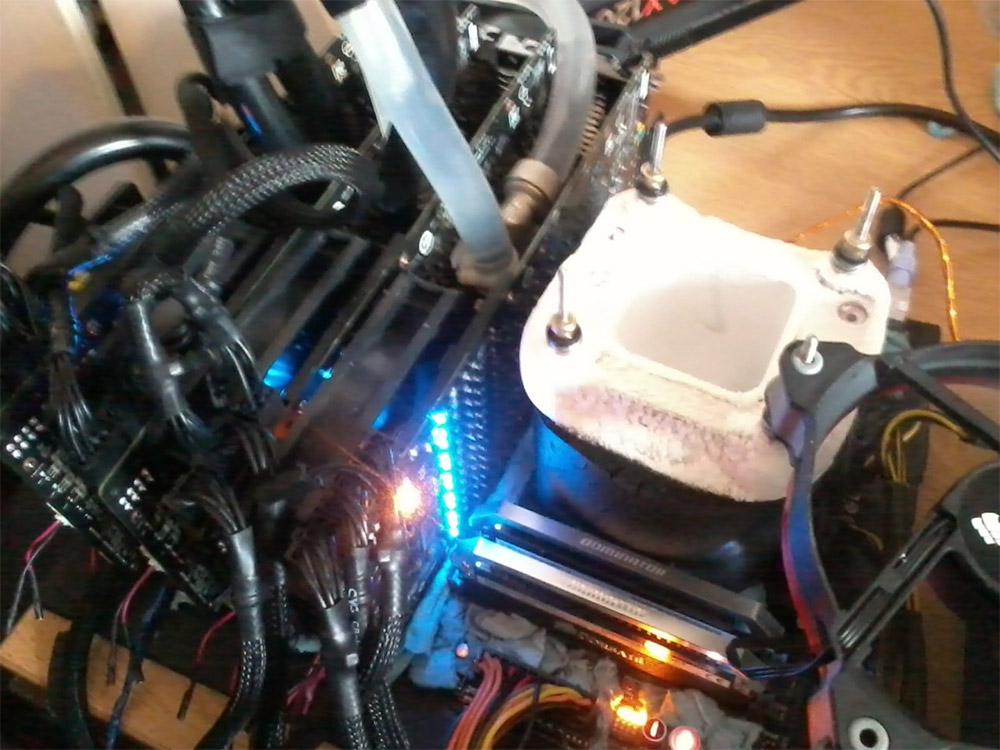 It's weird to see such a monstrous overclock and Firestrike score be achieved with only on LN2 block. 
Certainly a very impressive run. For more information on the hardware used and 8Pack's records to date, here's his HWBot profile page and for more information on this specific run, here's the 3Dmark Firestrike validation.
KitGuru Says: Congratulations to 8Pack and the OCUK team. Keep pushing the boundaries guys.