Valve's Steam controller and Operating System won't be ready until sometime in 2015 but that isn't stopping Alienware from releasing what was going to be its Steam Machine. The Alienware Alpha is a very low end PC, it will ship with Windows 8.1 installed and an Xbox 360 controller, which is quite the departure from Valve's vision.
The Alienware Alpha has gone from Valve's supposed flagship system to just another expensive pre-built. However, the company still claims that the tiny PC, which is powered by a Core i3 processor and a custom made Nvidia GPU, will run most current games at 1080p and 60 frames per second.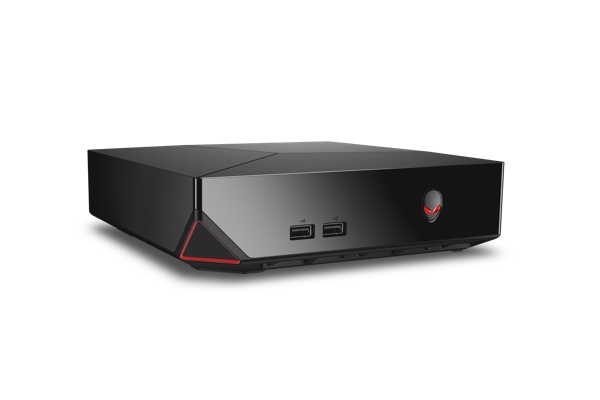 Since Steam OS isn't ready yet, Alienware has heavily customised a version of Windows 8.1, creating a console like UI which completely bypasses things like the Start menu and Metro UI. The customised OS will even let you boot straight in to Steam's big picture mode.
There's an upside and a downside to this. Steam OS is Linux based and as a result, its compatible game library is fairly small so by going with Windows, buyers will be able to play every game on Steam. However, the downside is that this is just one step further away from Valve's original vision and it could confuse the market even more than it already is.
Discuss on our Facebook page, HERE.
KitGuru Says: The Alienware Alpha isn't really a Steam Machine anymore as it doesn't ship with any of Valve's promised features. However, the customised version of Windows 8.1 does sound interesting and is something I would like to see. 
Source: SN