As fans eagerly await the release of ConcernedApe's new game – Haunted Chocolatier – many are continuing to purchase and play the indie studio's previous title: Stardew Valley. Having released back in 2016, the farming game has only continued to get better and better, with this reflecting the game's commercial success, now selling over 20 million copies.
Back in September 2021, we reported that Stardew Valley had surpassed 15 million copies sold. At the time, this was an impressive figure, especially for a game developed primarily by a single person. Since then however, the studio announced their new and upcoming title: Haunted Chocolatier.
It seems this new game announcement had the fortunate effect of boosting the number of eyes on Stardew Valley as ConcernedApe has now officially announced that "As of March 2022, Stardew Valley has sold over 20 million copies across all platforms, with 13 million copies sold on PC alone."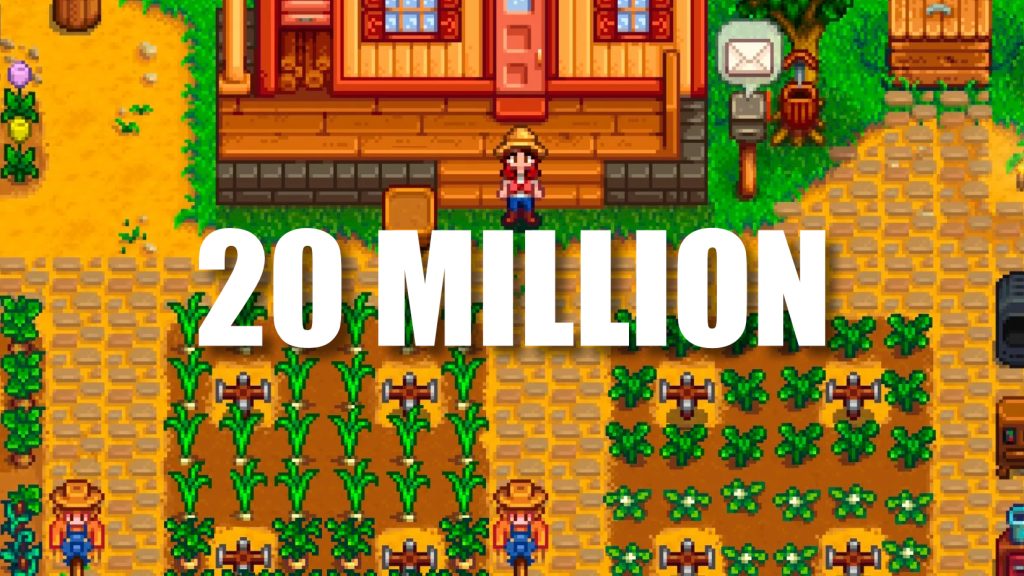 This is incredibly impressive, and makes the farming game one of the best selling games of all time, having outsold every single Capcom game ever. While this milestone was achieved over the course of 6 years – since the game's launch on the 26th of February 2016 – the indie title managed to amass a big audience in a very short amount of time, selling over 1 million copies in its first 2 months on the market.
Of course, the recent resurgence in the game's popularity is what helped push Stardew Valley to new heights commercially. With ConcernedApe moving focus to Haunted Chocolatier, it will be interesting to see whether Stardew's rate of success is set to slow down slightly. Regardless, even if the game never sold another copy, Stardew Valley is an undeniable success.
KitGuru says: Have you played Stardew Valley? What do you think of the game's post-launch support? Are you excited for Haunted Chocolatier? Let us know what you think down below.