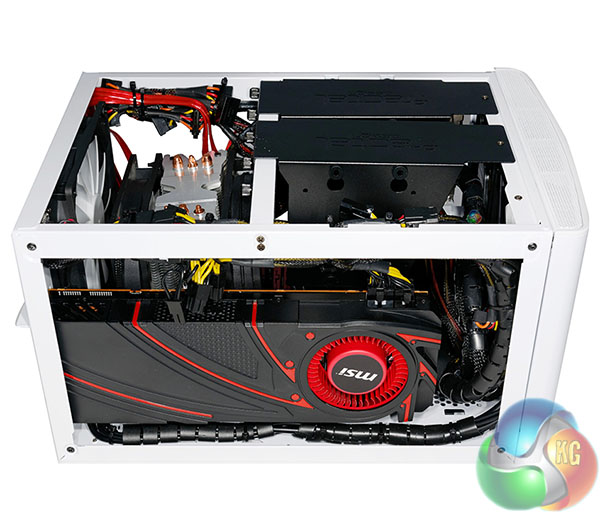 If you want a new small form factor system then today's review will be of particular interest. We are taking a look at the latest MESH Elite Mini Gamer Plus system, built inside the tiny Fractal Design Node 304 Mini ITX Case. It may be small, but this is not a system of compromise, as it ships with an overclocked Core i7 4770k, 240GB SSD, 16GB of DDR3 memory and a high end AMD R9 290 graphics card. Is it worth the £1,199.00 asking price?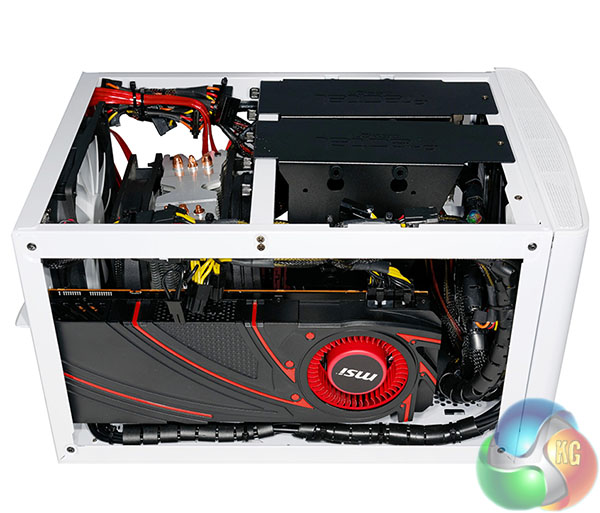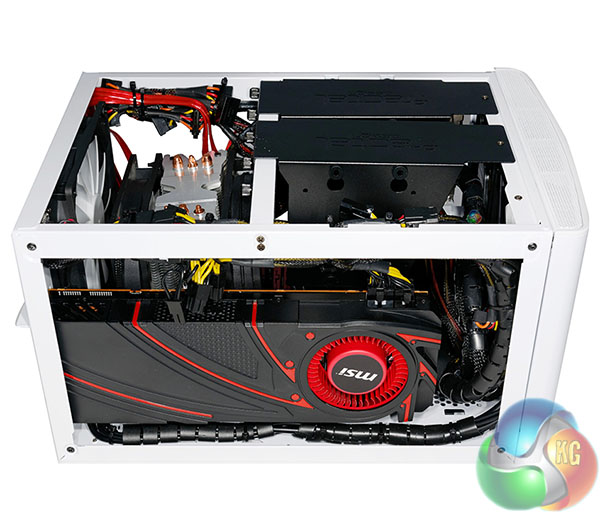 There is no doubt that the Fractal Design Node 304 Mini ITX case is beautifully designed. We reviewed it way back in January 2013 and my colleague Henry Butt was impressed with the design, adding that it was quiet and exceptionally well built. Initially the price was high, but later in the year, the company managed to reduce this to a more reasonable £70 inc vat. Shopping online today, the price has dropped even further, to £65 inc vat.
When we initially received the MESH Elite Mini Gamer Plus System specification list we were intrigued. MESH decided to go the 'full monty' by including a staggering list of high end components. I am very interested to analyse how the diminutive Fractal Design Node 304 will cope with this inherently hot running hardware.

Full Specification:
Fractal Design Node 304 Mini-ITX Case – White USB 3.0.
750W Cooler Master GX RS-750, 85% Eff', 80 PLUS Bronze, SLI/CrossFire.
MSI Z87I WIFI – Mini-ITX Motherboard Socket 1150.
New 4th Generation Intel® Core™ i7-4770K Quad Core Processor (3.5GHz, 8MB Cache) @ 4.2ghz.
16GB DDR3 1866MHz Memory (2x8GB) Kit.
4GB AMD Radeon™ R9 290 – 4GD5 Gaming Series Graphics.
240GB SSD – Solid State Drive.
2TB SATA III 6Gb/s, 7200rpm, 64MB Cache, 8ms Hard Drive.
Integrated 7.1 High Definition 8-channel Audio.
Wi-Fi 802.11n, Bluetooth 4.0, Intel® Wireless Display, Dual band up to 300 Mbps Wireless LAN (onboard).
Microsoft Windows® 8.1 – 64 bit inc. DVD & Licence.
FREE 60 Day Trial of Microsoft Office 2013.
BullGuard Internet Security ver. 13 – 90 Day Trial (pre-installed OS required).
Free 3 Years Gold Warranty – (2 Years Parts, 3 Years Labour, 3 Months Free Collect & Return).