Catching Pokemon has traditionally involved walking around in a bunch of grass, or dirt, or other areas where predatory cartoon beasts can leap out and attack a human far larger than themselves, who also happens to be carrying up to six highly trained animals of their own. That same sort of thing will soon be able to happen in  the real world too, thanks to Nintendo's newly announced Pokemon Go for mobiles.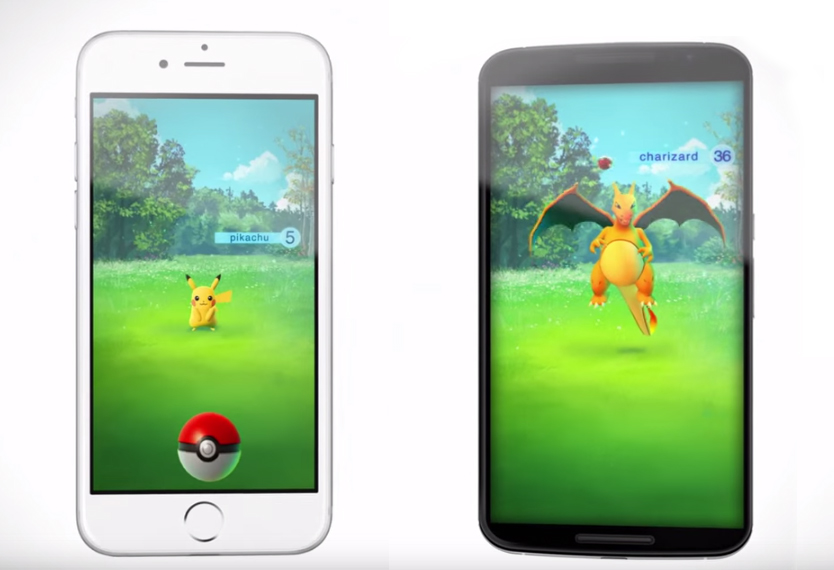 Pokemon Go is a free-mobile collaboration between Nintendo, The Pokemon Company and Niantic Labs, which asks players to walk around the real world or travel to exotic locations, all to find Pokemon. Their location is tracked by using their smartphone's GPS, so where players go will change what creatures they find while on their adventures.
However this isn't some cut-back experience, but a near-full Pokemon one. Players will be able to find Pokemon, battle them and trade with friends, as they build their digital collection like in the traditional games.
[yframe url='http://www.youtube.com/watch?v=2sj2iQyBTQs']
The CG trailer obviously pumps things up a 'little' more than they will be in the app, but there is a way to further augment the experience. Along with the app, Nintendo and co. will also be unveiling the Pokemon Go Plus, which acts like a wrist mounted wearable for the game. When players are near a Pokemon it will light up and vibrate, letting them catch it or perform other basic functions without using the app itself.
Pokemon Go is set to launch sometime in 2016 for Android and iOS devices.
Discuss on our Facebook page, HERE.
KitGuru Says: As much as I think this is a pretty cool idea, especially if augmented reality can be implemented, I hope it's managed. If it's randomised, I can imagine some people heading blindly into unsavoury areas on the hunt for that elusive Pokemon.