Picture sharing is obviously a big thing these days, with more mobile apps to do it than you can shake a stick at, but never has one been designed specifically for children. That's what PopJam is and while with recent BBC presenter scandals fresh in our minds it might sound like a horror story waiting to happen, is it a good way to move kids away from more adult orientated services?
PopJam will allow children to share pictures with one another, but will also encourage creativity. Along with the ability to show their friends what their dumb dog just did, users will be shown informative cartoon images by professionals. As the Telegraph reports, Russian model Natalia Vodianova will teach the kids about philanthropy, while Decoded will show them the basics of programming and Jamie Oliver may even get in on the action to discuss the merits of healthy eating.
"Kids love to create, share and show-off," said Michael Acton Smith, chief executive of developer Mind Candy, which is most well known for it virtual pet platform, Moshi Monsters. "We love the idea of empowering kids with digital tools and then seeing what they come up with."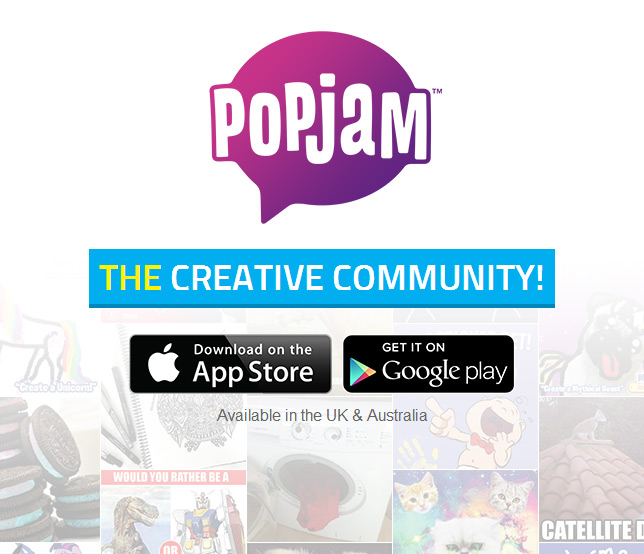 However, Mind Candy is taking safety of the children very seriously. It claims that children will be discouraged from sharing pictures of themselves, unless covered in digital stickers and that a team of moderators will keep an eye on what's being shared at all times.
With over 80 million users on Moshi Monsters too, Mind Candy will have no difficulty marketing its new venture. However the company said that for now at least, it has no plans of monetising the new service. However in the future it may introduce a premium subscription based system.
Discuss on our Facebook page, HERE.
KitGuru Says: Do you guys think a service like this is asking for trouble? Or is it a good idea to encourage children to share images in their own space?