Evidently fed up with driving sales to every corner of the web without being able to take much credit, Twitter has implemented a way to buy products directly through the social network, thereby scoring itself a small portion of the profit. Not for every product mention though and not for every user. Initially the "buy" button will appear with select Twitter partner product mentions and only for select US users as part of a trial period. If it works well, expect it to roll out to the rest of the world in short order.
The retailers that you can expect to make use of the new feature, include: Gumroad, Fancy, MusicToday and Stripe and many more, each of which will be adding the buy button to their feeds. When they mention a product, they'll have the option to also display a small advert and link through to a purchase page.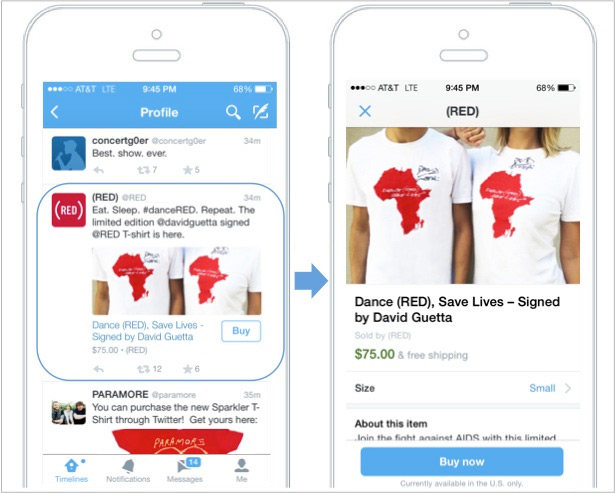 For the end users that find themselves willing and able to buy the products in question, Twitter says that the process will be incredibly simple: "After tapping the "Buy" button, you will get additional product details and be prompted to enter your shipping and payment information. Once that's entered and confirmed, your order information is sent to the merchant for delivery," it said in a blogpost.
It also wants to put to bed any fears that it might not be a secure process, stating clearly that all shipping and payment information is encrypted when stored, though there is of course an option to not leave any of your details with the social network.
[yframe url='http://www.youtube.com/watch?v=dEGk5LRumJM']
KitGuru Says: For a full list of participating artists and retailers, check out the official announcement page, here.