Nine months after putting its new-gen console on sale, Sony has managed too sell a million units in the UK alone. This makes it one of the fastest selling consoles ever, putting it just behind Nintendo's Wii which managed to hit the same milestone in just over eight and a half months.
Sony's head of UK operations, Feral Gara was keen too point out to Eurogamer, that this wasn't units "shipped" to retailers and wholesalers, but was in-fact, real sales to real people. There are now officially a million PS4s in the wild in the UK, putting Sony way out in-front in terms of adoption.
It could have been better too, as apparently last Christmas Sony completely underestimated demand. "So while the team did a brilliant job of getting us more than we thought we would need at Christmas, it still wasn't enough," he said.
"We started with a forecast. We saw pre-orders coming through. We increased the forecast. We got most of that volume but not enough, and the demand just kept going. It was only April when we started to catch the demand."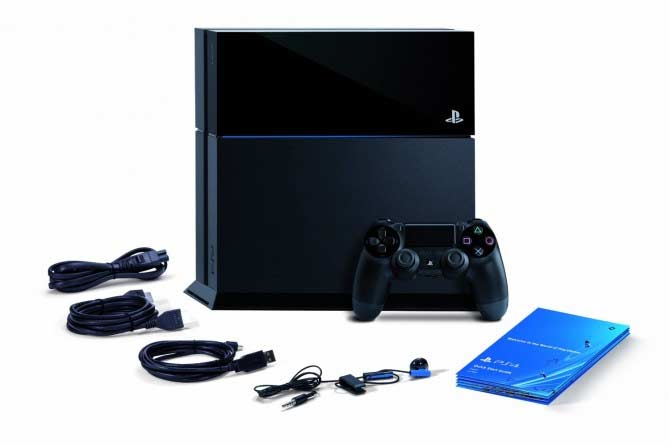 Doing things that Microsoft wasn't willing to do – like including a headset – may have made all the difference for Sony
This Christmas Gara expects demand to be similarly high, which is why Sony is making a big push to have stock wherever it's wanted.
In Comparison, the Xbox One is thought to have sold around 600,000 units. Sales numbers for the Wii U aren't as concrete, but it has outsold the Xbox One a few times in recent months thanks to a boost from Mario Kart 8 and increased hype for the new Super Smash Bros set for release late this year.
KitGuru Says: While the PS4 might not be far behind the original Wii's early sales achievements, it was in the following years that the Wii really dominated. I'm not sure I see the PS4 exploding in quite the same way.