As popular as Pokémon Go has been in the past few weeks since its release, that's not translating to a massive influx of cash for Nintendo. While we know it only takes home a licensing fee and a small cut of the profits, it was expected to have more impact than it did have on the last quarter's financials, which were not strong for the Japanese company.
The 2014-2015 financial year was a big one for Nintendo. Following years of losses, the introduction of a few popular games and the launch of Amiibo finally put it back in the black. Since then though, it's been another steady decline and the latest quarter results show it dropped a third of its revenue compared to the same time last year, ultimately losing $49 million (£37 million).
This might seem surprising to share holders, who jumped to buy up Nintendo stock in the wake of Pokémon Go's success. It rose more than 100 per cent in just a couple of weeks, before cooler heads prevailed and Nintendo explained that the game would have little impact on its financials.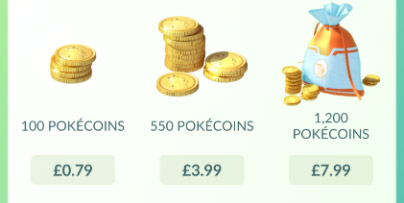 Now that prediction has played out, confidence has tumbled even further, but Nintendo is still doing fine. It has such a huge cash stockpile that it could lose hundreds of millions a year for decades before going under.
Of course it plans to turn things around before it gets that bad, which is why Nintendo is casting aside the Wii U and moving on to the NX, which it plans to unveil this September. The rumours doing the rounds right now claim it's a portable console with a Tegra processor and a TV dock.
It may make a bit of money on the Pokémon Go Plus wearable when that launches too, though its release has been pushed back to September. The Bluetooth wearable could prove popular among players, as it would mean they could put their phone in their pocket and continue to play the game without checking the display.
Discuss on our Facebook page, HERE.
KitGuru Says: Do any of you 'Go players think you'll spend the £25 on the Pokémon Go Plus wearable? It would certainly make you stand out as a trainer who takes their gaming seriously.