The Internet Archive is an amazing non-profit site, that is mainly known for providing snapshots of millions of websites, right back to 1996 with it's "Wayback Machine". It also wants to archive as much of the worlds media as possible by adding films, music, speeches and software. Recently it has been adding a few games and emulators as well, to try and preserve our gaming heritage and make it accessible to everyone.
Well I say recently, but it's now reached over 6000 PC games including over 3000 DOS games, which should be enough to keep anyone going for a while, when Steam, PSN or Xbox Live are having issues. At the moment 2,334 of these are playable in Chrome and Firefox (IE soon as well) without having to download anything at all. If you want to keep them, most can also be downloaded to run outside of the browser as well.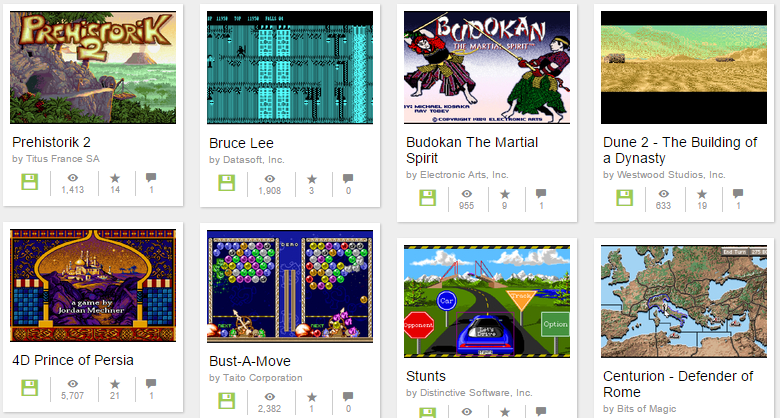 Some notable games include Lemmings, Sid Meier's Railroad Tycoon Deluxe, Championship Manager, Prince of Persia, Wolfenstein 3D, SimCity and the list goes on and on. I keep finding more and writing this is getting hard. Be sure to take a look at the whole library here, or just the DOS games here.
It's also worth nothing that the Internet Archive now hold over 20PB (20,000,000GB!) of data and they do this as a non-profit, so if you do play a few games feel free to give them a tip for doing such an awesome job.
Discuss on our Facebook page, HERE.
KitGuru Says: I would be much happier if this was the last article that I had to write tonight. Must not get distracted, by all the games. If you find any gems from your childhood do share.