Although it had a 2012 reboot as a first person shooter, technically it's been nearly two decades since the last 'proper' Syndicate game was launched back on DOS and the PlayStation. Satellite Reign however looks far more like the original and could easily be considered a spiritual sequel. It's a a real-time, top-down, class-based strategy game, that was funded on Kickstarter in 2013 and has now launched on Steam as an early access title.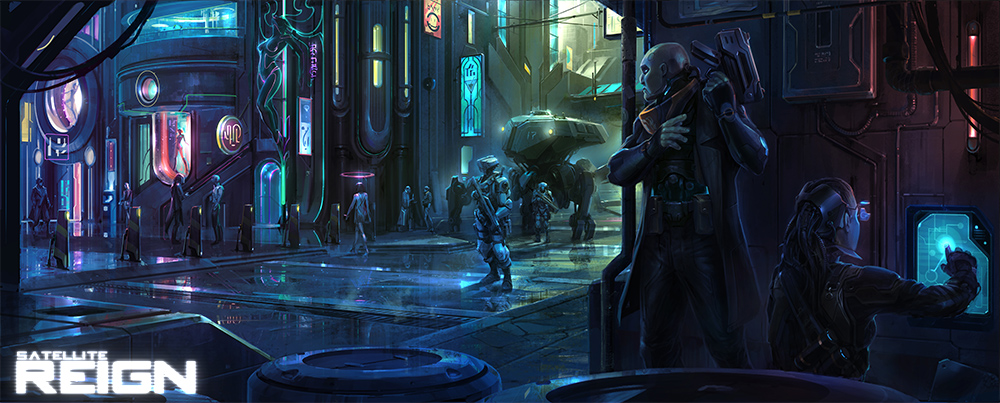 While acting like a bit of an homage to the original Syndicate, this is not a direct copy of it by any means. It's a welcome new entry in the genre. It does keep the original 4 man squad and bleak dystopian future setting, but has been built from the ground up in the Unity engine and features a cover system with some destructible environment elements. It also features a non-linear mission structure along with the agent and equipment upgrades from the original which should be familiar to Syndicate players.
[yframe url='https://www.youtube.com/watch?v=i0emFb0aKFc']
The Kickstarter for the game started in June 2013 and exceeded its initial funding goal of £350,000, by more than £100,000. It is being developed by just five guys at 5 Lives Studio, an independent developer based in Brisbane Australia and is the first game to come out of this newly formed studio. In their ranks however they have a lot of talent, like Mike Diskett, the original Syndicate Wars lead on the team.
With the final release of the game planned for early 2015, this early access will not last very long. Even if you have never heard of Syndicate or Syndicate Wars, this might be worth a try. At the moment with 50 user reviews on Steam it's rated as "Very Positive" by the community. As with all Early Access games though bear in mind that you are not buying a finished product and reading up on the current state of the game is advised.
Check it out on Steam Early Access if this sounds like your kind of thing.
Discuss on our Facebook page, HERE.
KitGuru Says: I sunk many hours into Syndicate Wars back in the day and after the totally bizarre 2012 release, of the "Syndicate" FPS that was nothing like the original games, I am really looking forward to playing this. Just as soon as I've had a chance to play all the other 400 odd games in my Steam library.