There are many iconic guns in the Halo series, but perhaps one of the strangest was the Covenants Needler (or Type-33 Guided Munitions Launcher as you may know it). It fired piercing needles that embedded into a target and then after a second or so each dart exploded with predictably bad results for the target. Now as much fun as a real version of this would be, I'm not sure it would be legal at all, so we have to settle for the next best thing, a replica Needler that shoots foam darts at the target/co-workers/friends/Covenant.
The replica is being made by BOOMco, a subsidiary of Mattel. It was shown off at the 2015 New York Toy Fair and is a fully licensed product from the Halo series and while not an exact replica, it does fire foam darts and it won't cost you $600 and a lot of time and effort to put it together. So maybe we can cut it some slack, for not looking quite the same as the in-game version.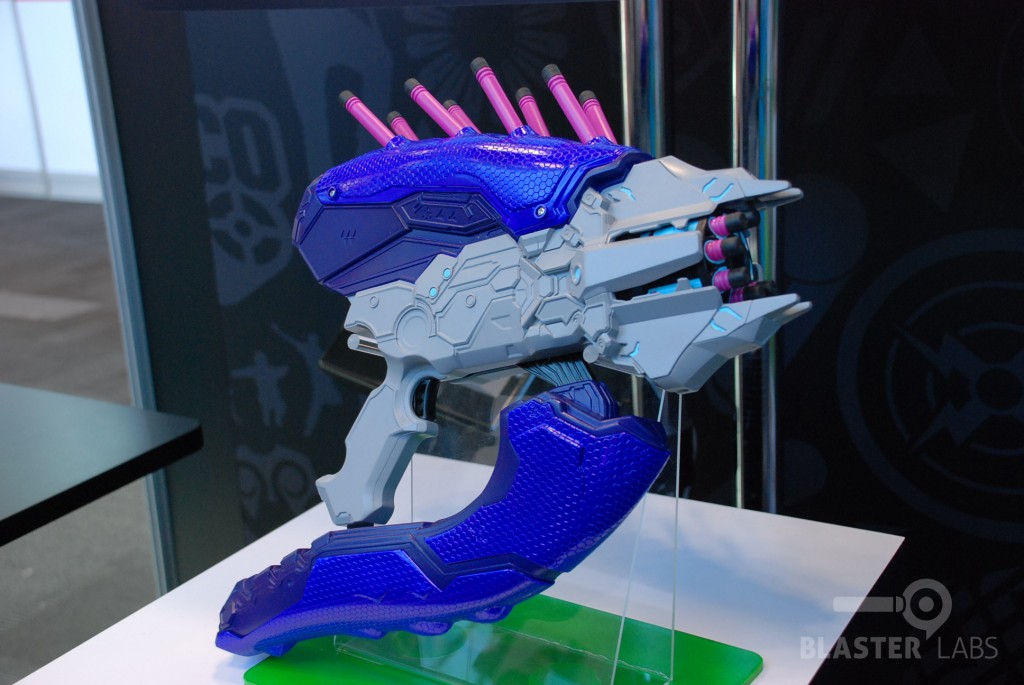 Sadly the darts from this Needler are also not going to hone in on enemy targets like the real Needler, but they will stick to some surfaces and probably surprise whoever or whatever they are fired at. If the specs are the same as BOOMco's other dart guns, such as the aptly named "Spinsanity 3X", then this should be able to fling darts up to 70ft and dish out 10 round battery-powered clips at around the same rate as most Nerf guns.
While this hasn't been released on the market just yet it should be coming soon as the model on display was fully functioning and ready to go. The Spinsanity 3X as well, should be coming soon and as the name suggests, it features three battery-powered clips with 10 rounds in each, for a little extra firepower.
Discuss on our Facebook page, HERE.
KitGuru Says: In one of my previous workplaces there were various massive Nerf guns all around the offices and most Friday evenings involved large battles between different teams, fun times! One of these would probably go down pretty well there. Anyone else want to get their hands on one of these Needlers?
Source: Gizmodo
Image Source: Blaster Labs