Microsoft Corp. has no plans to create a portable game system, the head of Xbox division said. Instead, the company plans to focus on advancing smartphones and tablets. This is not the first time when Microsoft denies any plans to develop a handheld Xbox dedicated video game console.
"I don't think we'll do a dedicated handheld gaming device, rather just focus on [Windows Phone], tablets, maybe with controller support someday," said Phil Spencer, the head of Microsoft's Xbox division and Microsoft Studios, in a Twitter post after a question from a reader.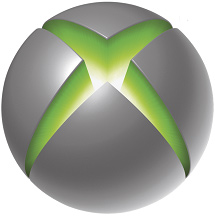 Mr. Spencer is known for changing direction of Microsoft Xbox One towards gaming from general entertainment. However, it looks like when it comes to mobile entertainment, he has a different vision and believes that adding gaming to general-purpose platforms is a better solution than making a dedicated gaming device.
Nowadays a lot of gamers use their smartphones and tablets to play. As a result, sales of dedicated portable game consoles are suffering in Europe and North America. Entering the market of handheld consoles may not be the smartest idea as the market that is generally on the decline.
The main problem for Microsoft is not that it does not have a portable game console in its lineup and does not compete against Sony PlayStation Vita and Nintendo 3DS. The main issue for the company is that its Windows Phone, Windows RT and Windows 8 platforms are dramatically behind Apple iOS and Google Android operating systems on the market of ultra-mobile devices, such as smartphones and media tablets.
In general, Microsoft's success on the market of mobile games depends on competitive positions of the company's Windows operating systems. While Microsoft can add certain Xbox-related capabilities to mobile platforms (e.g., SmartGlass), to do that effectively, the company needs to add them to all mobile platforms as otherwise they will not be used by the majority of Xbox owners and therefore will not evolve.
Discuss on our Facebook page, HERE.
KitGuru Says: Since the source of Microsoft's mobile struggles lies in the operating systems themselves, the head of gaming division cannot really do anything about it: the OSes have to be more competitive. As a consequence, Microsoft will continue to lag behind its rivals when it comes to mobile games until its mobile platforms conquer a significant market share…