To celebrate the upcoming launch of action adventure game, Nier: Automota, Sony is launching a special edition of its PlayStation 4 console with a creepy looking cover. The large, smiling, moon face covers one whole side panel of the console and comes with a downloadable wallpaper to make the carpet match the drapes.
Nier: Automota is a game about fighting for the remnants of humanity against giant robots who have taken over Earth, forcing the human race to flee to the moon to launch their retaking of their home world. Combat droids like "2B" who players take control of, are the ones responsible for clearing out the robotic invaders.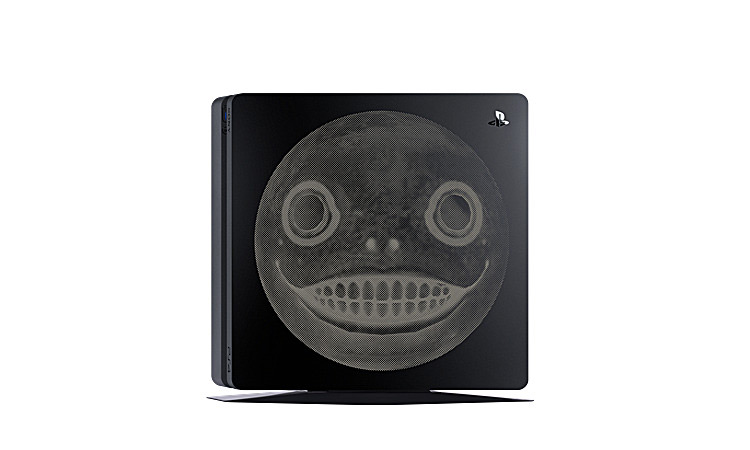 If you're a big fan of the game already, or its pseudo-prequel, Nier, then perhaps this special PS4 is for you. Unfortunately though, it will only be released in Japan. It will come in two guises: a 500GB model and a 1TB model. The former will cost 33,480 yen (£235), while the latter will set buyers back 38,480 yen (£270) (thanks Kotaku).
Oddly enough Sony isn't partnering up directly with developer Platinum Games or publisher Square Enix on this release, as the game does not come bundled with the console – which seems like an oversight. Perhaps though it is expected that the kind of fans who would purchase such a console, would have already pre-purchased the game and would be unlikely to want a secondary copy.
Discuss on our Facebook page, HERE.
KitGuru Says: Having never owned one myself, I always wondered what it is that drives people to go for special edition consoles. Have you ever owned one? And was it a Pikachu edition N64?