Nintendo is working on a brand new Paper Mario for the Wii U, if unnamed sources via certain Twitter accounts are to be believed. Supposedly five separate sources have confirmed it and the game is currently undergoing localisation and testing, so presumably isn't too far from release.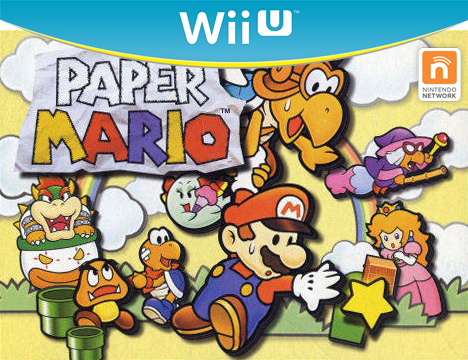 This news first appeared on Twitter, with @Emi1yRogers claiming that she and several other users, some of whom are NeoGAF forum members, heard from several unnamed individuals that a new game was in the works. Initially they promised to release the identity of the game on Monday the 25th, but eventually decided to announce it all early.
Rumor: 5 sources told us a new Paper Mario will be announced this year for Wii U. Developed by Intelligent Systems.

— Emily Rogers (@Emi1yRogers) January 22, 2016
Although this still remains a rumour for now, so needs to be taken with a pinch of salt, we're told it's a first party, Nintendo published title. The developer is said to be Intelligent Systems, a developer that has worked with Nintendo for decades at this point and was behind the previous Paper Mario entries on N64, Gamecube Wii and 3DS.
No surprise really that it's behind a new one, if indeed these rumours are true.
Discuss on our Facebook page, HERE.
KitGuru Says: The last Paper Mario, Sticker Star, wasn't quite so well received as previous iterations. What did you guys think of it?