Last week, a report from Kotaku claimed that Sony was in fact working on a PS4 hardware refresh, currently dubbed as the PS4K or the PS4.5. This new console is said to pack in more power in the hope that 4K gaming might be possible. Now, a separate report from Digital Foundry has come to light, with its own sources also claiming that the new console is real.
The sources from Digital Foundry's report seem to refer to the device as the PS4K and could offer significant performance improvements over the current 1080p capable PS4.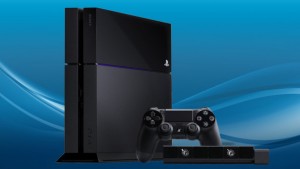 While Kotaku's report seemed  to be throwing around the notion of 4K gaming, Digital Foundry is a little more grounded and tempers expectations as it is unlikely that Sony will manage to reach a specification capable of 4K with the same scope modern games have at lower resolutions. Right now, even the highest end graphics cards struggle with 4K in today's titles.
"Everything we've heard positions PlayStation 4K as a machine capable of playing current and next-generation ultra HD media, while also offering support for other aspects of the 4K spec, such as high-dynamic range and a wider colour gamut – aspects of the 4K spec that could be introduced to gaming", the report explains.
This new console will likely be arriving in 2017.
KitGuru Says: While the original report made it sound like Sony was aiming to take on 4K gaming (which would have been a stretch), Digital Foundry's sources seem to offer a more down to earth view of the new box. It will likely be able to support 4K blu-rays and streaming but hitting the computational power to deliver 4K games in a console package likely won't be possible at this current time.