Valve's Steam Machine dream may have died down a bit but that doesn't mean that it has given up on the idea of bringing PC gaming to the living room entirely. We've been following the Steam controller throughout its development for some time now and a while back, Valve also announced the Steam Link, its own tiny streaming box capable of streaming your Steam library to another room in the house.
Now, pre-orders are live for Valve's first foray in to the hardware game with the Steam controller and Steam Link. GAME UK has its first batch up, although for some reason, they only appear to be selling bundles, rather than giving customers the option to just buy a controller or just buy a Link.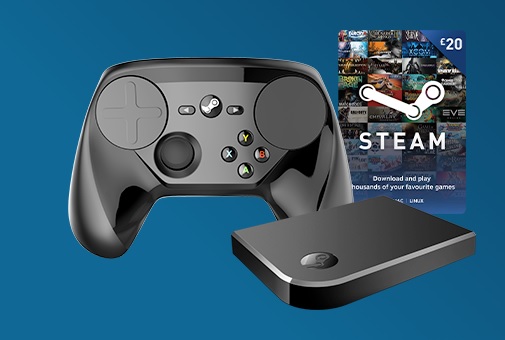 GAME has the UK exclusive on the Link and controller as well so this is more or less what you are stuck with. The cheapest bundle sits at £60, getting you a £20 Steam wallet code and a controller. For £90 you get the controller and a £50 Steam code and for £140 you get a £100 Steam code and the controller.
If you do want the Steam Link streaming box, then you will need to spend at least £99.99, which nets you the Steam Link, the controller and a £20 Steam code. The next bundle includes the Link, controller and a £50 Steam code and the final bundle, coming in at £179.99 will get you a £100 Steam wallet code, the Link and the controller.
We do not yet know if GAME will begin selling the Steam Link or controller separately, nor doe we know if the devices will become available at more retail stores. You can view all of the bundles, HERE. Those who buy-in early will get their orders on the 16th of October while general release doesn't land until the 10th of November.
Discuss on our Facebook page, HERE.
KitGuru Says: I do find it a bit disappointing that you can't buy the Steam Link or controller separately without being roped in to wallet codes, I think that may put a few people off. That said, I'm still interested in testing the Steam Link for myself and finally getting my hands on that crazy controller Valve have designed.