It's no secret that Call of Duty: WWII has sold quite well, reviving the series from its slump, but it seems that the title might be doing better than expected. Not only has it managed to outsell its predecessors, but it has outdone any game in the past year within a month of its release.
The results come from The NDP Group, an industry-tracking company that has concluded that Call of Duty: WWII is the bestselling game of 2017. Activision's publishing chief executive Eric Hirshberg addressed the milestone, stating:
"According to NPD, based on revenues Call of Duty: WWII is the No. 1 top-selling console video game in North America this year, making Call of Duty the No. 1 top selling console video game franchise in North America for the 9th year in a row. As proud as we are of Call of Duty: WWII, we're equally proud that our talented teams have found ways to keep Call of Duty fresh, relevant and on top of the charts for nearly a decade—an amazing feat. Thanks to the greatest fans in the world for their passion and engagement with this awesome franchise."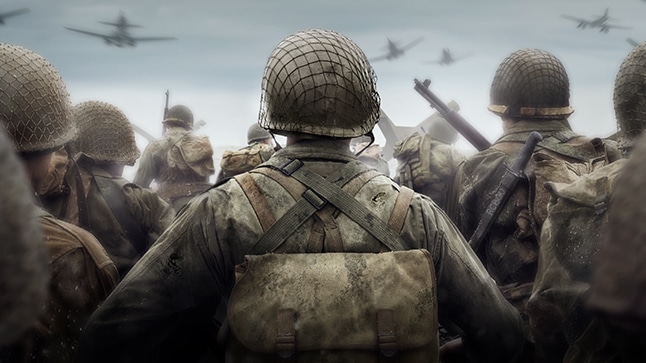 Despite it being Call of Duty's ninth year in a row as top selling console video game franchise in NA, the series has experience a slump since 2013's Call of Duty: Ghosts in which the series continued its sci-fi trend. This isn't to say that last year's Infinite Warfare wasn't a success, but it was distinctly lower than everyone had hoped.
"Call of Duty: WWII generated more launch month consumer spending than any Call of Duty debut since the release of Call of Duty: Black Ops II in November 2012," said NPD analyst Mat Piscatella.
KitGuru Says: It looks like returning to a semi-historical setting was what the series truly needed. After all, fans have been asking for such a game year after year. With results like this, it's unlikely that Call of Duty will lose its top spot any time soon. Have you played WWII?