Belgium declared purchasable in-game loot boxes illegal back in April, with the treat of criminal prosecution looming over less than a month later. While Valve, Blizzard and 2K Games all complied by removing the practice from their games in the region, EA has done nothing to rectify its FIFA packs, reportedly resulting in a criminal investigation.
The Belgian Gaming Commission investigated four games in particular before coming to its conclusion that in-game loot boxes pertained to gambling, and therefore should be out of the reach of children: Counter-Strike: Global Offensive, Overwatch, Star Wars: Battlefront II and FIFA 18. Concluding its inquiry, Beglium's Gaming Commission declared the loot boxes "illegal games of chance," violating gambling laws by being within reach of children.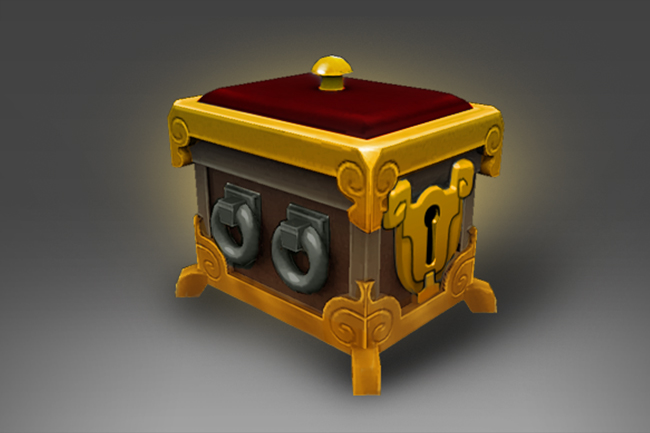 Image: Dota 2 Loot Box
Valve removed CS:GO loot boxes in July after implementing a temporary workaround the month prior, while Blizzard only just caught up at the end of August following a request surrounding Overwatch and Heroes of the Storm. Fortunately, EA was already amidst its own rework of Battlefront II after listening to fan backlash, removing the purchasable progression-tied loot box system, however FIFA 18 and upcoming FIFA 19 packs remained untouched in the region despite breaking the new laws.
As reported by Belgian publication Metro, via Google translate, The Brussels public prosecutor's office is now considering a criminal investigation against EA for its adamant stance on keeping the practice. It highlights EA CEO Andrew Wilson as the man behind the decision to continue loot boxes throughout the summer, after Wilson stated in May that "players always receive a specified number of items in each pack."
Wilson also stuck to his guns that there is no way to trade the items won or cash out, which, despite being a fundamental aspect of gambling laws in other countries, does not apply to Belgium. Given that the public prosecutor is merely considering the action, it seems that EA still has a chance to respond before matters are taken any further.
KitGuru Says: No matter what EA thinks, it has a duty to uphold national laws and therefore should really outline its plans to comply before facing hefty fines. Things could get significantly worse for the company if FIFA 19 comes out at the end of the month clad with loot boxes as intended. How do you feel about EA's purchasable loot boxes?