2018 wasn't the best year for Riot Games, with an exposé revealing discriminatory behaviour that ultimately led to the suspension of chief operating officer (COO) Scott Gelb. In an effort to move forward, the League of Legends developer has now updated its 2012 manifesto by outlining its five core values.
"In 2012 we wrote our manifesto: a statement of who we believed we were as a young company still at the beginning of its journey," Riot explains on its newly updated "values" page. "It served us well for many years, but didn't evolve along with us. Today, we need values that represent who we want to be for our next chapter."
These values are split into five core categories, labelled Player Experience First, Dare to Dream, Thrive Together, Execute with Excellence and Stay Hungry; Stay Humble. Most of the titles themselves don't reveal much, and their explanations are broad strokes on what the company hopes to achieve, but will continually evolve in the coming months.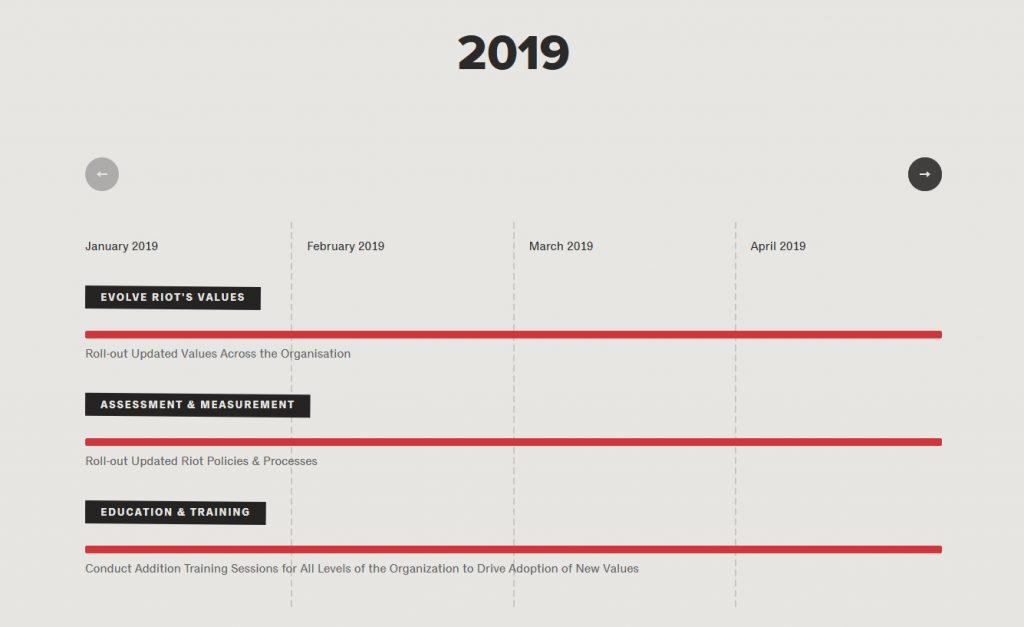 While Player Experience First ensures that players are always at the centre of everything, and both Dare to Dream and Execute with Excellence focus on setting lofty goals and effectively achieving them through collaboration and prioritisation, it is the remaining two that are most pertinent to its current internal struggles. Thrive Together makes sure that players and staff "respect each other, invest in each other, and succeed as one team" by empathising, while Stay Hungry; Stay Humble cultivates a positive environment where people learn from their mistakes and one another.
This is just the latest in Riot's effort to improve its workplace environment, previously hiring former Uber vice president Frances Frei to clean up identified toxicity and publishing a regularly updated roadmap of internal developments dedicated to the matter. These values will continue to evolve in the coming months, with the next step focused on the educating and training its staff to uphold them.
KitGuru Says: It's great to see progress being made on a company that was seemingly stagnant on its values, but I'm still hoping to hear more on what Riot has done and continues to do in order to stomp out discrimination.