Sega is at its strongest when it hearkens back to its glory days of 16-bit platformers and arcade treasures. With its push on not just one Sonic game, but two this year, old-school fans have had something to get excited about, but the company isn't stopping there. Sega of Japan has announced an all-new arcade racing game, reminiscent of the 90s gems many have come to miss.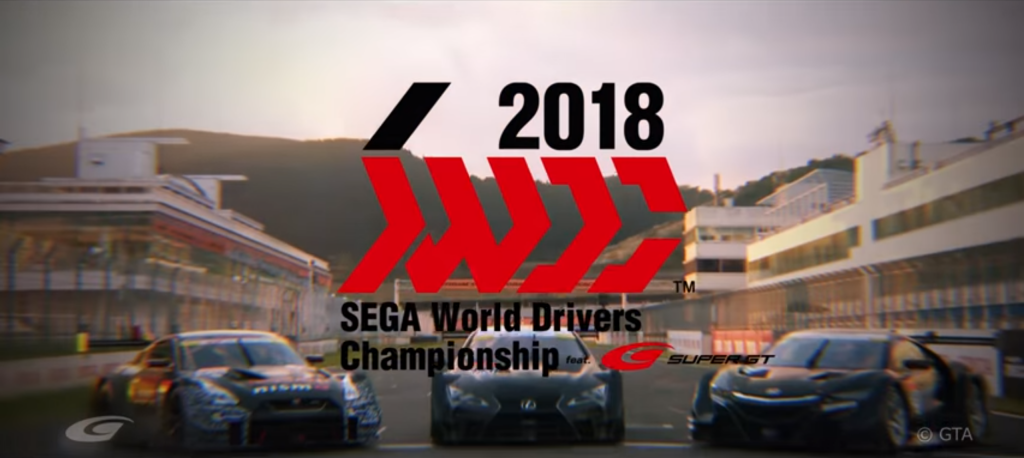 Sega Wold Drivers Championship is powered by Unreal Engine 4, hoping to return Sega's foray into the racing genre back to its roots. The game is getting location tests in Japan in the coming weeks and will carry the Super GT licence. Super GT is Japan's GT racing series, featuring Honda, Nissan and Toyota in competition with exaggerated variants of the popular, more road-legal models. If you've ever looked at a Prius and thought "that needs weaponising", then you're in luck.
Sega hasn't always churned out the best of arcade racers, with 1996's Sega Touring Car Championship feeling more off-road than on target, but has found some success with its Initial D franchise in Japan.
The sad thing is, there's a chance that the game might not make it to the west. No statement has been made available at this moment in time, but you can get a glimpse of it on the official site. You could also voice your want for it to make its way to the west by creating a topic on the official Sega forums, but it might be difficult to be heard when there are incredibly important topics such as whether the Sonic Social Media Manager should grow a beard.
KitGuru Says: Arcade racers have seemed to take a backseat in comparison to the more realistic and sometimes open-world variants. Would you be excited to play a new Sega-made driving game?